Hope you had a great Valentines Day weekend!
I did--but am now stuck at home doctoring sick kids.. and my own body which is trying really hard to get sick.
I always tell Eric, I don't care what we do, as long as I don't have to plan it. I guess being the mom and always have the be the "cruise director" so to speak, I just like having the night off. And well he did very good.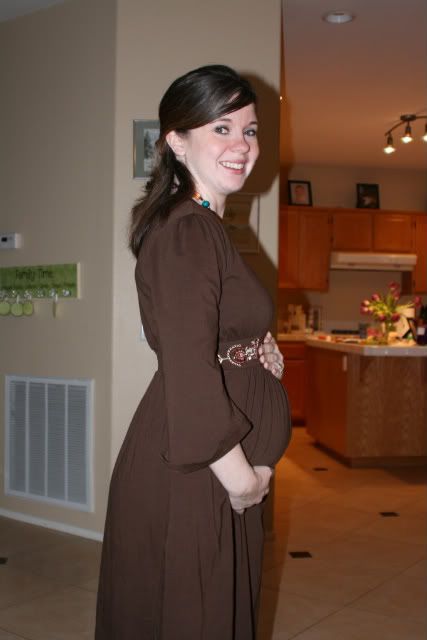 We went out with another couple, which was so much fun, and went to a Buffet, a Vegas quality buffet. After we had lots of good laughs and thoroughly stuffed ourselves; we went to our church's Stake Valentine's Dance. Luckily it was about a 45 minute drive from the buffet to the dance, otherwise I think we would have all lost it we ate so much.
We had a great time dancing, though we weren't able to do any flips while swing dancing thanks to my pregnant belly, (picture from a week and a half ago-18 weeks) but it was still a ton of fun. I had a few people tell me their stomachs hurt just watching me and that I was going to have an Olympian baby. We made it to the dance for just the last hour and it was a good thing as I think that was all I could take.
About every 4 months Eric has to work a Saturday, as usual we took lunch out to him. The kids have a ton of fun seeing all the construction equipment and running around daddy's office.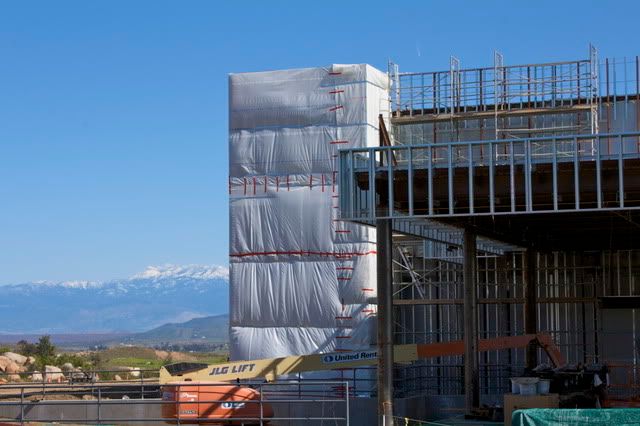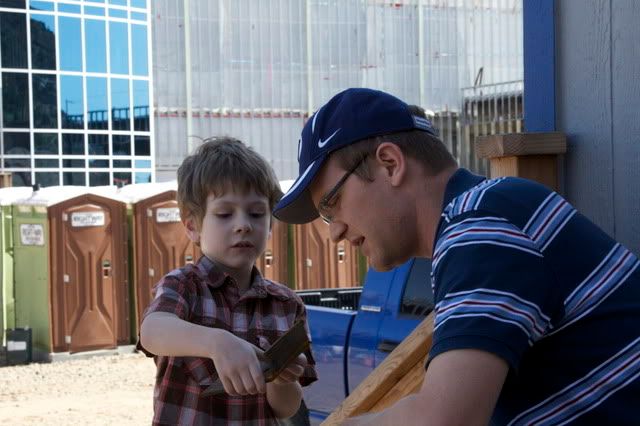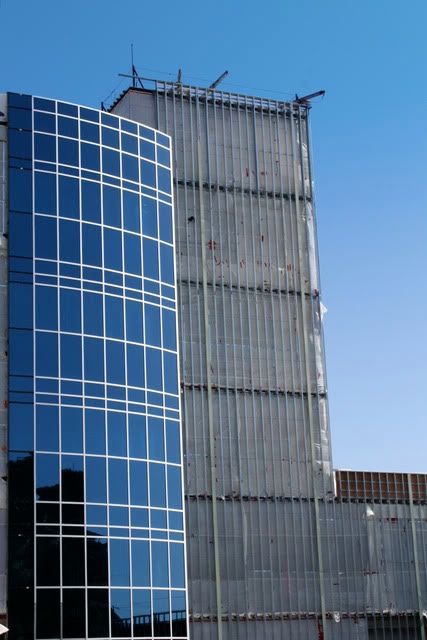 Then Saturday afternoon the boys ran out to the store and came home with these. Lucas picked out pink roses for Alex and Eric got red ones for me, and a bag of Nestle's Treasures..mmmm heaven.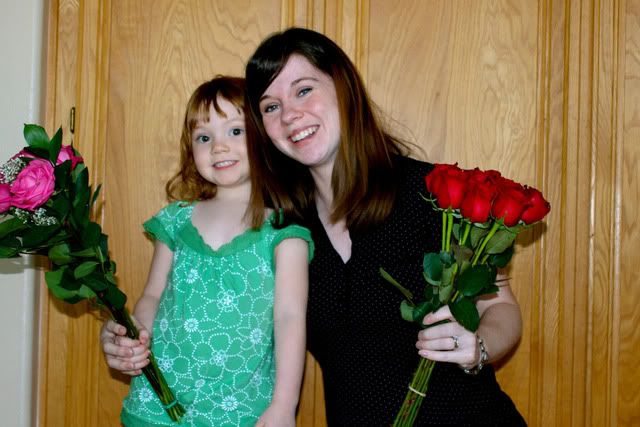 The spoiling continued on Sunday when Eric made me a card and made dinner. Oh, and I got him a bag of those candy hearts the yucky chalky kind he likes.
It was a great weekend and now we are off to the doctor. Hope you had a great weekend.