For Christmas I made my SIL and her husband a month of dates in a box. And now that Christmas is over I can show you the boxes and what I had in them.
Pin It
I made four boxes, so four weeks total, all designed to be able to be dates that they could do at home after the kids are in bed. I also had to design these boxes ready to ship- as they were being sent a couple of states away- so if you are delivering this to someone local you could always modify it and get cute baskets to put everything in. Each box has a theme: Movie Night, Ice Cream Night, Game Night and Spa Night.
The Boxes
The boxes were four Plastic tote boxes from the dollar store. I lined three of the boxes with tissues paper to help hide the gifts a little better and to add to the look.


Movie Night Box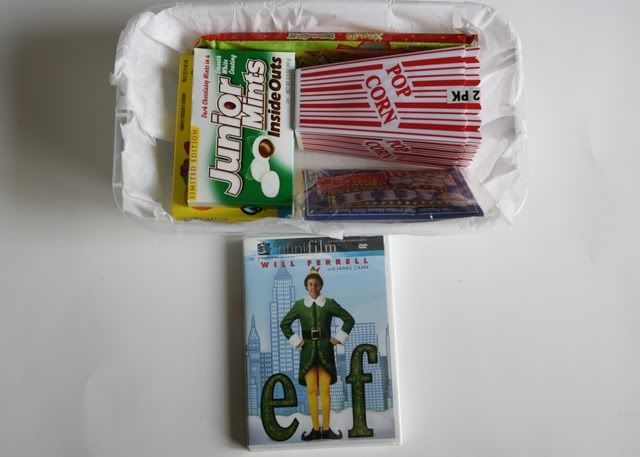 The movie night box contained popcorn, movie theater style candy, popcorn tins (2 pk from $ section at Target) and a movie. And for the lid, I found a clip art of a movie ticket and wrote a little poem.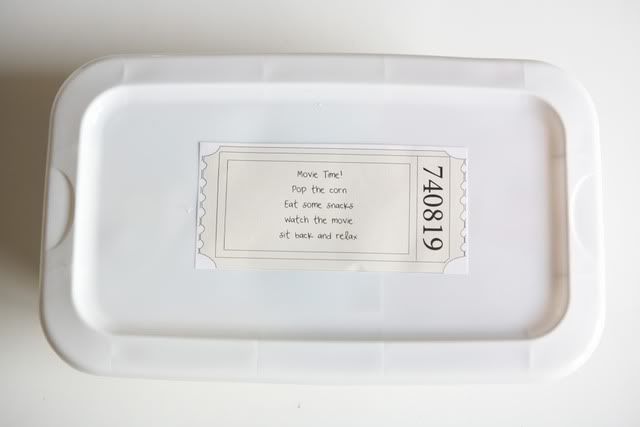 The poem says:
Movie Time!
Pop the corn
Eat some snacks
watch the movie
Sit back and relax!
And guess- what you can download the file for it here! Click
here for jpg file
and
click here for photoshop file
.
The Spa Box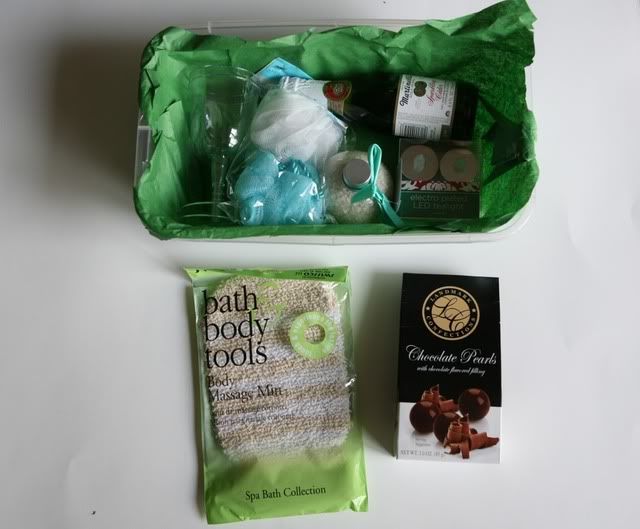 This was was one of my favorites. It contained: body massage mitt, fancy chocolates, plastic wine glasses (since shipping-from $ store), bath luffas, bath salts (Target $ bins), LED electric candles, and a mini bottle of martinelli's.
And here is my poem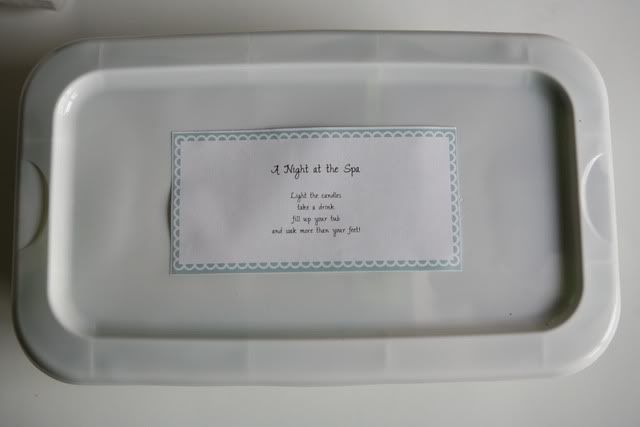 Game Night
Pull up some chairs;
get out the snacks.
Play the game.
Have fun, relax!


You can download the
game night jpg file by clicking here
and click
here for photoshop file.

Ice-Cream Sundae Night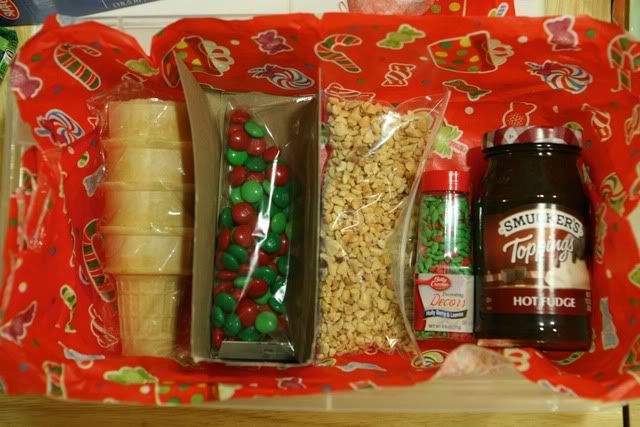 Obviously, the ice-cream was not provided in this one. But what was provided: icecream cones, M&M's, nuts, sprinkles, and hot fudge. Before I shipped the package I wrapped up the hot fudge with several layers of paper towel and put it in a plastic bag (I did the same thing with the drink)-- everything made it there safely. I also created a barrier of sorts with part of a box (around M&M's) to help anything from crushing the ice-cream cones.
And the poem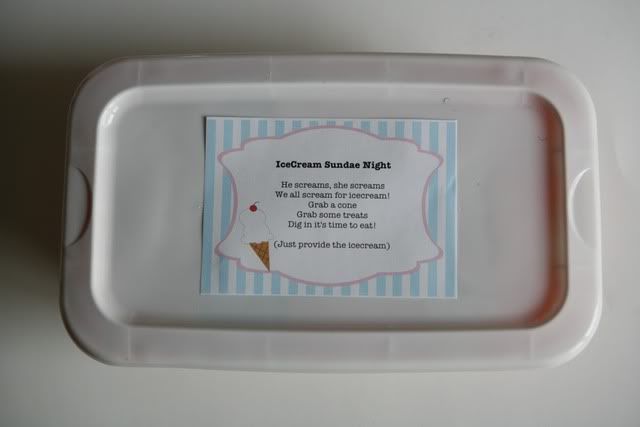 I wrapped each box individually and labeled them with stickers as to what order to open them, though it didn't really matter. I also included this letter in an envelope for them to open first.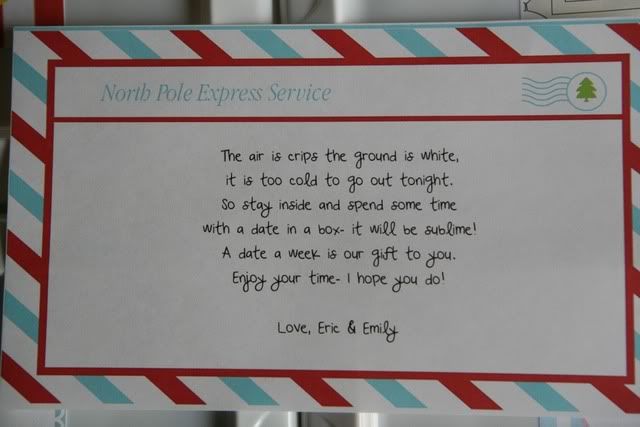 The air is crisp, the ground is white,
it is too cold to go out tonight.
So stay inside and spend some time
with a date in a box -it will be sublime!
A date a week is our gift to you.
Enjoy your time- I hope you do!
Click
here for cover letter jpg file
and click
here for photoshop file
.
And those were my dates in a box. I hope they enjoy them and feel free to download and use files to create your own date boxes.
I am linking this post up at the following crafting blogs

P.S. Tomorrow is the return of
the Status Quote
! An easy meme to copy your favorite facebook or twitters status that you have seen.