I don't know how many of you know my dear friend, and cousin-in-law,
Lourie
. Since we have moved to California she has quickly become one of my dearest friends. Our sons (well my oldest son- I do have two sons now..hehe) love each other and get along so nicely; which is sometimes hard for 5 and 4 year old boys. I know if there was anything I ever needed I could call Lourie and I hope and think she feels the same way about me.
Lourie has been making great efforts to lose weight and get to a weight she is happy with, and I have seen the progress. As part of her efforts she started a second blog called
Metabolism Blues.
And on this blog she asked her readers to post a picture of themselves that shows their true beauty.
I have never been one to obsess over how I look or what I am wearing.. but I also would be embarrassed to go shopping in sweats and a t-shirt. But as I have become a mother I think I have in some ways lost myself more and more. Rarely do I buy clothes for myself, the kids always need something; occasionally I take the time to do both my makeup and hair.. usually getting my kids ready comes first. But while I have
lost
myself I have also gained something... the beauty of a mother.
That glow, that look, that exhaustion.. from giving everything we have and are, all for these little people that sometimes wear you out and are hard to like, but always easy to love. But from that service and that sacrifice we gain that power and that look and that beauty that only a mother can have.
And well my husband thinks I am beautiful and any time he gets a hold of my camera there will always be several shots like this.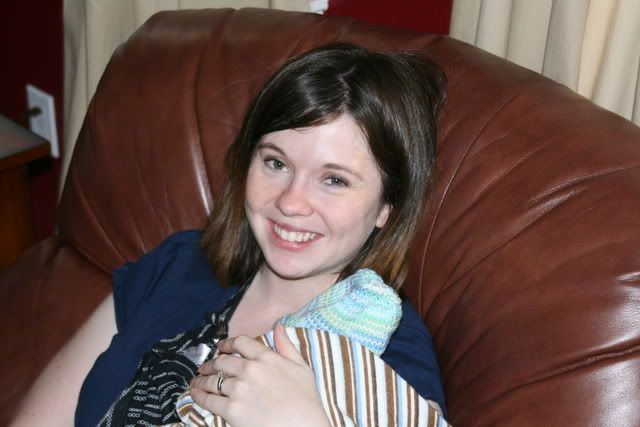 So this is me. My hair my not always be done, I might have dark circles under my eyes and spit up on my shirt but I am beautiful!