Some nights dinner is not an easy thing to make. For some reason the hour right before dinner often seems to be the time where the kids decided to fight/make a mess/and just cause general chaos. So when I was contacted by
Plentiful Pantry
to review some of their food products. I jumped at the chance.
Plentiful Pantry
was started to make quick and easy pasta dishes that would rival those in the best restaurants. And not only are they good competition but are quick and easy for all of us time crunched people. Their food was designed with the idea of only needing to add a few quick ingredients to have a wonderful meal. And now they have added yummy deserts, sauces and so much more.
So when a package arrived on my doorstep and was filled with this, I was beyond excited.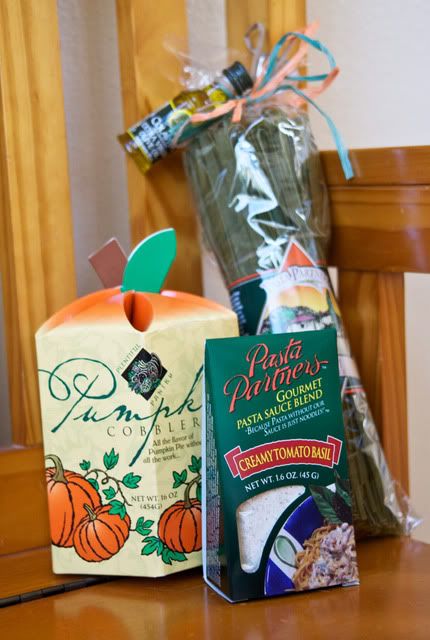 Just look at how everything is packaged! So cute.
The day after I got the package I made the pasta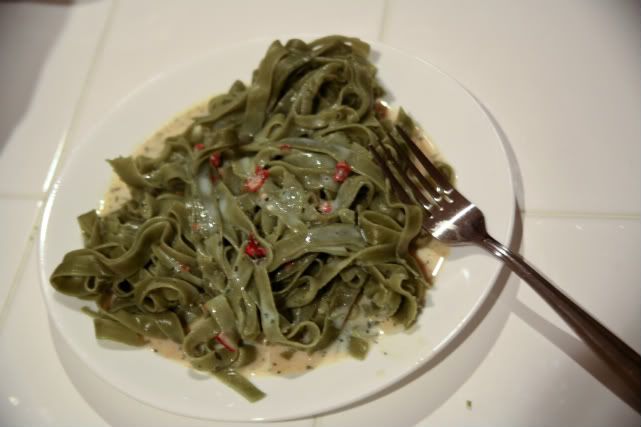 . It cooked up so nicely, seriously the perfect texture for pasta. And I felt healthy eating it. All I had to add for the sauce was butter and milk. It didn't quite thicken up as much as I thought it might, but I did use skim milk. But the taste, oh so good!
I haven't made the pumpkin cobbler yet but will as soon as I buy a can of pumpkin.
And now for the best part, one of you can make the Pumpkin Cobbler too!
Plentiful Pantries
has generously offered for one of my readers to receive the Pumpkin Cobbler. All the flavor of pumpkin pie with none of the work. Just add water, butter, and a can of pumpkin. It takes 5 minutes to prepare! Fills an 8" x 8" pan. Serves 9 persons.
How wonderful does that sound! All you have to do is head over to
Plentiful Pantries
and tell me which other item you would love to have. Then come back and comment saying what else you would like.
And well, I will give a bonus entry if you "like" my Facebook page for Emily Kathryn Photography, just click on the button on the sidebar. Please leave a separate comment saying you liked Emily Kathryn Photography. And if you already have liked it, just leave a comment telling so.
The winner will be chosen randomly Monday morning, so you have until late Sunday to enter.
And if you want to try some yummy pasta just like I was able to, then you can use the
coupon code
NEW25 for 25% off everything on the site! This code is good until the end of the month, so hurry and order!
So good luck! And remember if you like my Facebook page to leave a separate entry.