We were almost late to school yesterday.

There was two things to blame
This guy
And these.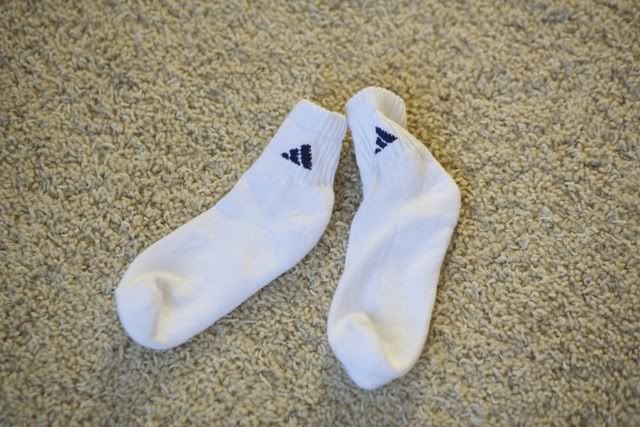 Yes a baby and socks.
I was dutifully
blogging
attending to my kids needs when I realized it was time to go.
Lucas grabbed his socks, which had been sitting on the floor and they were wet.
Remember this guy?
The cute, slobbery, still not mobile but puts everything in his mouth that is within his reach.
Yes-the socks were within his reach.
So upstairs I go to find another pair-but Lucas didn't want another pair- he wanted his new socks and proceeded to let me know by
crying like a baby
complaining about it.
I
snapped
kindly instructed him that he could wear the wet pair or this other pair but there was no way to get his new pair dry as we needed to leave five minutes ago.
He finally agreed to put on the older dry pair on and we were off.
And this guy?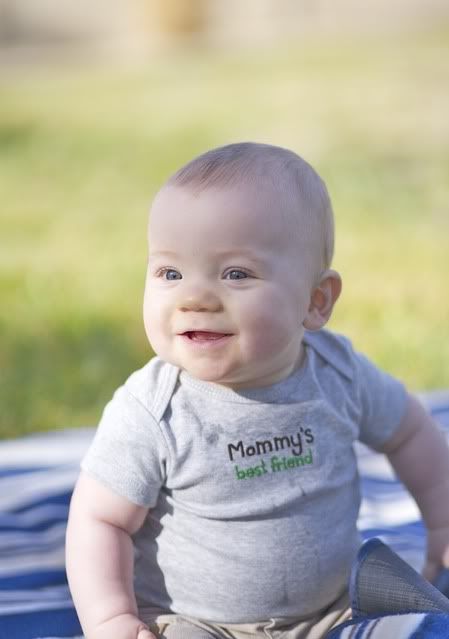 He just smiled the whole time.
I am linking up today with
Cecily
(sorry Cecily-couldn't get your joint button to work)
**********************
In a few weeks on my photography blog-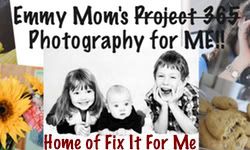 I will be showing you the edits I did to get that first picture! So don't forget to check over there.