As I mentioned earlier- my SIL came up with a great idea to have a fancy Valentines Dinner where everyone dresses up and decorates all fancy to celebrate the day with family. So here is a little recap of our day.
During the day I got a knock on the door-I figured it was the Jehovah Witnesses who seem to really like visiting me-so needless to say I was surprised to see this being delivered.
36 Roses in that bad-boy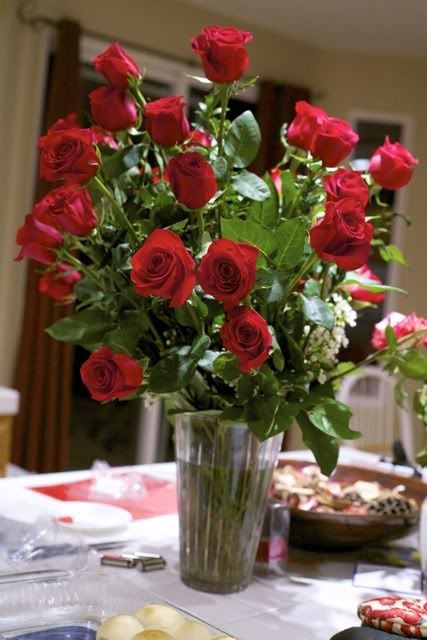 And this sucker is huge!
To give a little perspective...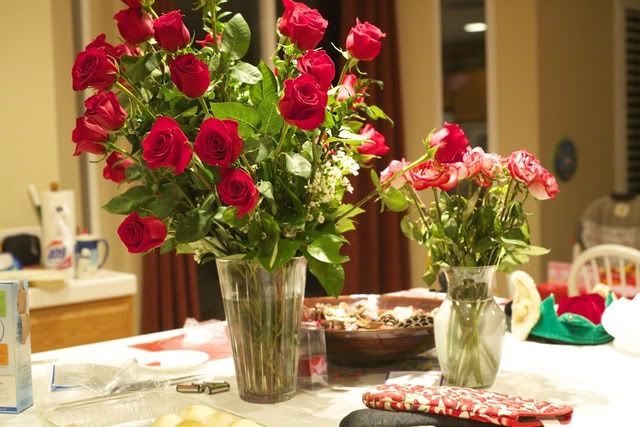 On the right-a standard grocery store bouquet of roses and on the left-the mother of all roses!
Eric said he wanted to knock my socks off-it worked.
Then our dinner
We got the table set all nice
(dollar store cups, plates, napkins, tablecloth, bins, etc)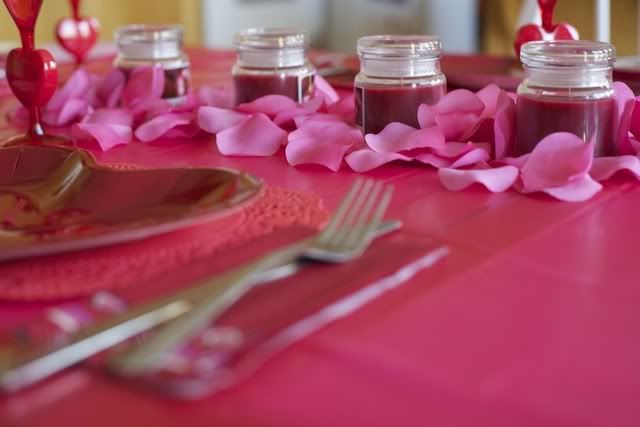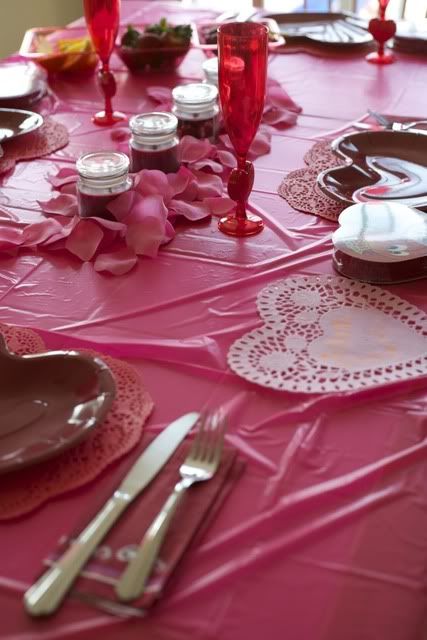 We created some mood lighting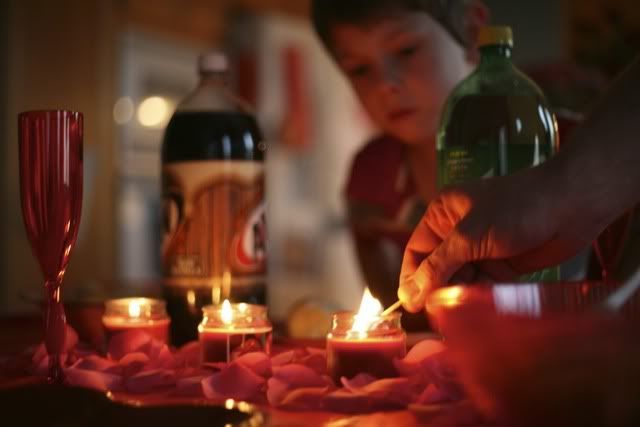 We dressed up for the occasion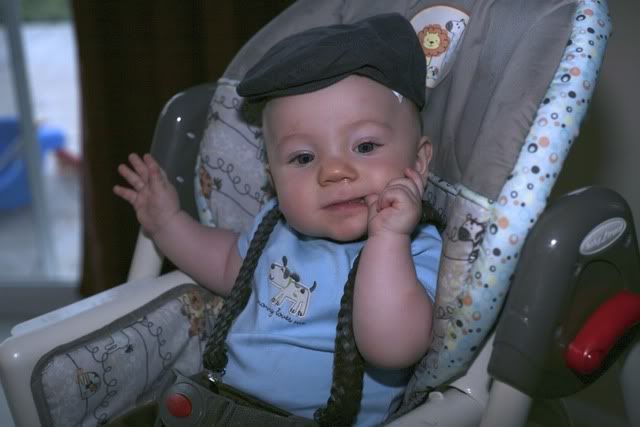 The kids had their favorite-tortellini, rolls and fresh fruit
Eric and I had our favorite-sushi to go from one of our favorite restaurants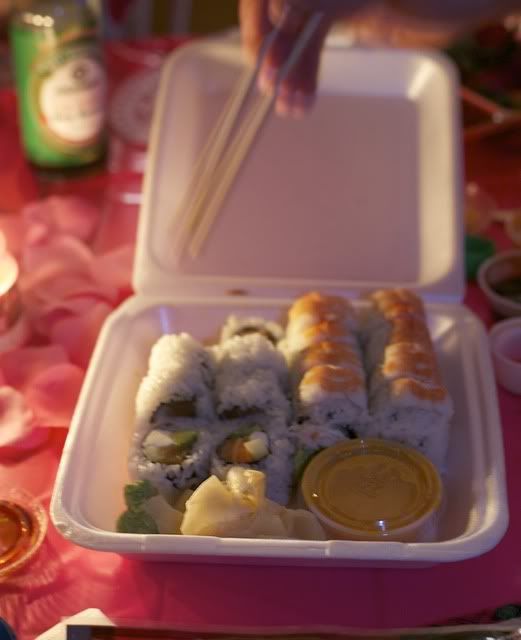 And a little sparkly to finish things off right
--in our case rootbeer since we are a non-drinking family
Hope you had a great Valentines too.