If you have a kid in elementary school you are probably well aware of the the 100th day of school. Not only do they count down to it, but they have a party for it. And of course if there is a party there is usually things the kids have to do, like bring in 100 of something and my son has to wear something for the 100th day.
Since we recently failed at a mini science project (more about that next week) I wanted it to be something good. The paper suggested a chain with 100 beads, a shirt with 100 safety pins and other ideas. We came up with 100 Fingers for the 100th day of School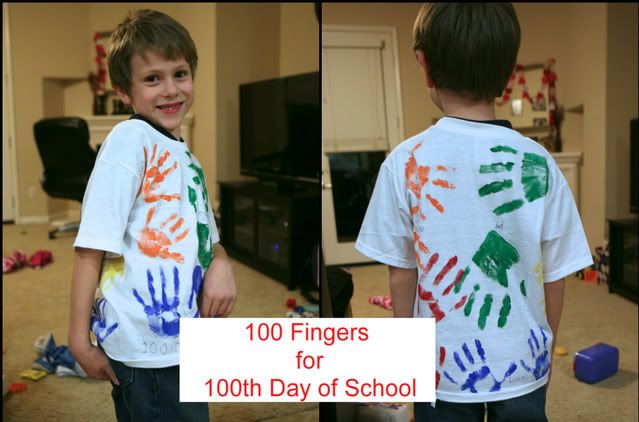 There are five people in our family- so each member did their hand prints twice- once on the front, once on the back. Our hands all fit nicely, even with my husband's huge hands (he is 6'8"- his hands match his body).
Lucas wrote the names of each family member and I wrote 100 days.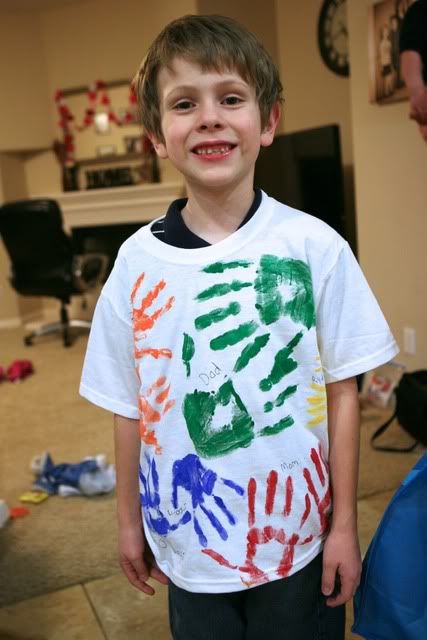 Cute huh? We thought about doing our feet on the back- but decided that with my husband's size 15 feet it would be a tight fit.
Tips:
We did one side a night- so plan ahead- or leave time to dry before flipping. Also, I stuck a flat box inside the shirt while painting each side to ensure the paint did not soak through. We used regular acrylic paint. We used a sponge brush to brush the paint onto our hands, rather than dipping, to ensure an even coating and not too much paint.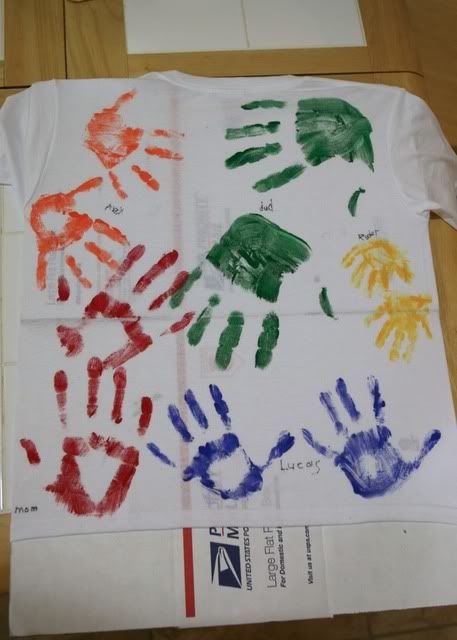 What are you doing for the 100th day?