"I'm here" I texted to my husband.
My hands began to shake, nerves suddenly overtaking my body. 'Just breath' I told myself, making a quick mental note of all of the times I had already been the new girl. I sent a quick note to my best friend Lourie "I am totally shaking". She assured me I would be fine.

I stepped out of the car and walked towards the house. A banner hung from the porch.
I was about to walk into my first conference, not a blogging conference that all the buzz is about lately, but something different, something amazing.

As moms we work hard, really hard. And sometimes we flounder and stumble and have no idea what we are doing. Some of us work corporate jobs and will receive special training and attend retreats- so why don't we as moms have this? We do.
That is what the
Power of Moms
is all about.
Friday we learned all about the M.O.M organizational system.
As April Perry said, her goal is the clear the counters of America- something that would make my husband do a happy dance. We learned not only how to deal with all of those papers, but all of our in-boxes-- even the ones in our heads so that we could organize, file, and clear enabling us to be present in the moment. To be really there- not worrying about what we need to do next, as we know we will get to it and we are organized and have it recorded so we will not forget. I already implemented the MOM system with my email and my inbox has gone from 300 emails to zero. No, I am not getting any less e-mails- but now it is organized, clean and I am taking care of it when there is time.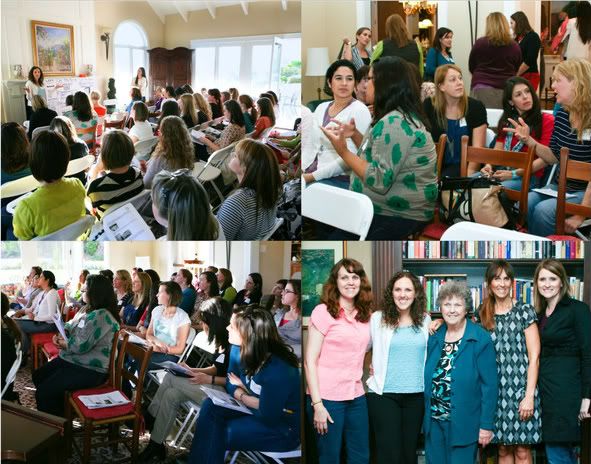 And we ended the evening with a wonderful dinner, lots of fun conversations and a crazy game of group charades.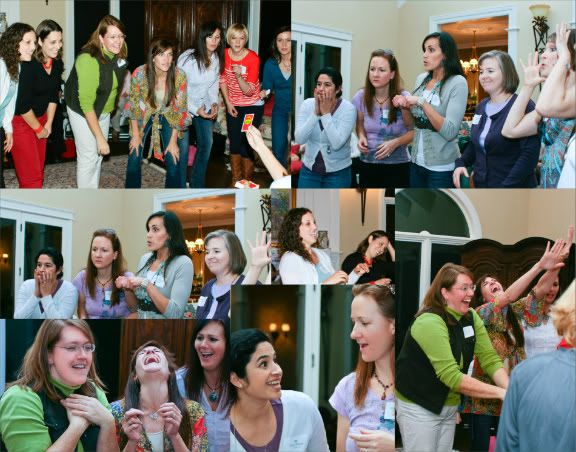 Saturday we were joined by several more women, about 65 in all, to learn about taking care of ourselves, the family system, discipline, the family economy, and more. It was during this session that I had my ah-ah moment and figured out my word for the year-Present.
We broke into discussion groups and talked about real life application to the things we learned. And all weekend long it never felt clicky or inclusive. The circles were always expanding letting another mom in.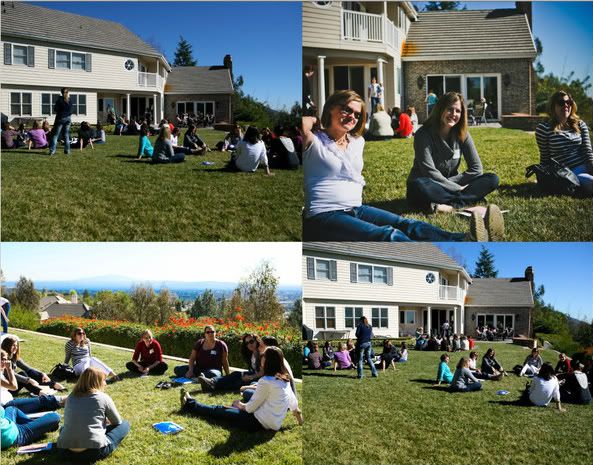 I left feeling inspired, rejuvenated and completely exhausted! But it was good.
We have already implemented our version of the Family economy that we learned about which has been a life savor this last week as Eric has been out of town and I have needed extra help. So while I still think it would be awesome to go to a blogging conference, I am so grateful I went to
this retreat
- as this one helped me remember what truly matters most-- and my house is a lot cleaner this week too!
If you have any questions about the
Power of Moms
please let me know. I had never heard of it until about a month ago- but I am a full supporter of it now as I truly believe there is something every mom could gain from it. And you don't have to go to a conference-- just check out the
Power of Moms website
, so so many great resources!