I like to consider myself a fairly smart person and pretty safe person too. No crazy reckless driving, no jumping out of planes, heck I don't even run the risk of over indulging as I don't drink.
But apparently there is something out there far more dangerous than I ever suspected. Something that looks harmless, even seems like something a child could use.
So what is this sneakily dangerous thing?
A plastic knife.
Apparently if you miss the pizza you are trying to cut up for your toddler and get your thumb instead it will cut right through your fingernail.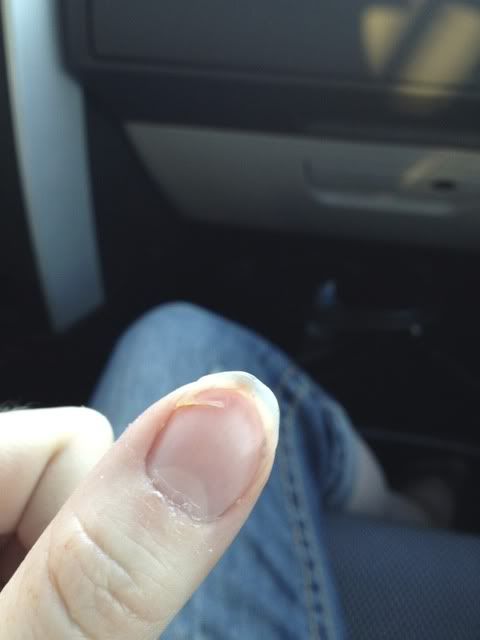 It surprisingly hurts quite a bit, always needing to be bandaged so the whole thing doesn't rip off-- and yea never realized how much I use my thumb until now.
So, when you are teaching your kids about things like strangers and looking before crossing the street- make sure you don't forget the ever dangerous plastic knife.
Today linking up with

P.S. I know I said I was going to wait a week for Ten Things to Smile About but I am going to do it tomorrow! I will leave the link open for a week and a half so you can wait until next week if you want. So spread the word Ten Things to Smile About will be tomorrow!!