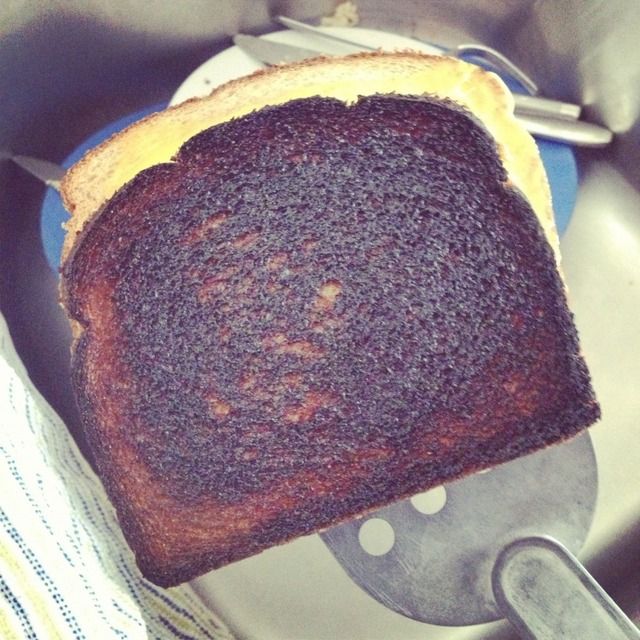 Grilled cheese sandwich, I would like you to meet distracted by social media.
Social media, meet my son's ruined grilled cheese sandwich.
And yes, I do see the irony that I am taking the time to post this on a social media site.
I am just glad I caught it before it started smoking
too much
.
Has social media ever distracted you?