We aren't huge party people. We enjoy going to a party or two and even sometimes hosting one but they are definitely few and far between. So what happens on one of the few times of the year that not only do we have family from out of state in town but have lots of in-state relatives over?
Well our plumbing stops working of course.
Just a hint- if you toilet starts making big blooping bubbles- that is not a good thing. But thankfully one call to the plumber- who was actually on time and almost early- and a quick fix and we were back in business.
Despite the craziness it was a great weekend.
There were grandma's to do cute hair-styles for Alex's first field trip (since really I am pretty hopeless with hair)
There were games with grandpa- including some "fast-breaks" (see-video at end of post)
There was the cute couple going to a dance together--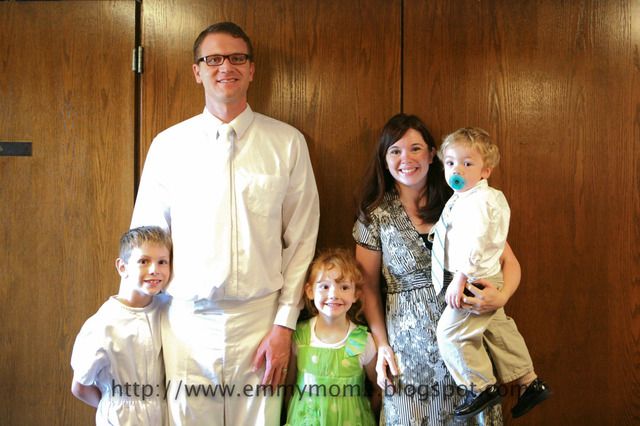 My family- I am waring my 5 inch wedges :)
but more about that on Thursday as part of Proud Mommy Moments
There was food of course
And I got to see my bestie-
CA Girl
!
And we also managed to squeeze in a soccer game, football game, a fashion show, and lots of fun and games with both set of grandparents
Phew! It was quite the weekend! Sadly- my in-laws are on their way home today. My parents will be around more but will soon be heading to my big sister's to split the time between us so they will be back and forth a bit.
And if you are in the need of some serious cuteness this Monday morning- well just watch this.