So yes, I did just say Christmas before Thanksgiving is sometimes a no-no-- but Christmas crafts before Thanksgiving is a big yes, as I have to get them done so they are ready when I put my Christmas things up.
Last weeks I made my own DIY Yarn Christmas Cone Trees
It was a quick simple and inexpensive project!
Supplies
-Cardboard tree cones ($1.49 at my Micahels)
-Yarn
-Spray adhesive
-Scissors (to cut yarn at end)
When the Christmas things first started coming out, I found this great Pom-pom yarn on sale and snagged a few.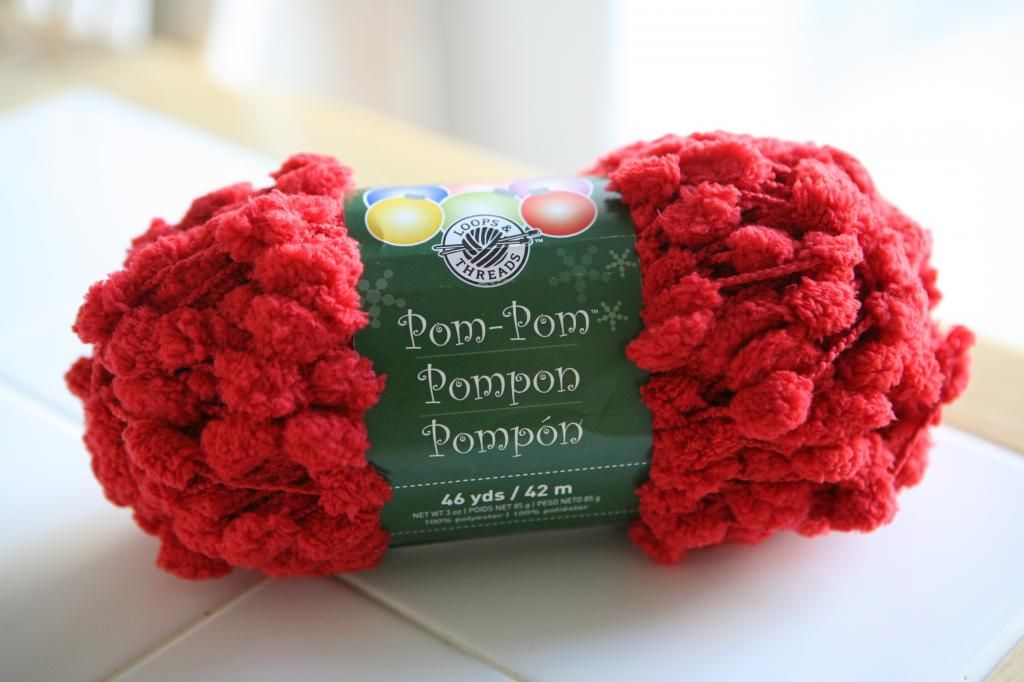 Begin at the bottom of your cone and spray a couple of inches of adhesive glue around the bottom of the cone. (Don't spay higher than that or it will dry before you get it wrapped)
This worked amazingly well!
Then choose a spot along the bottom and start wrapping.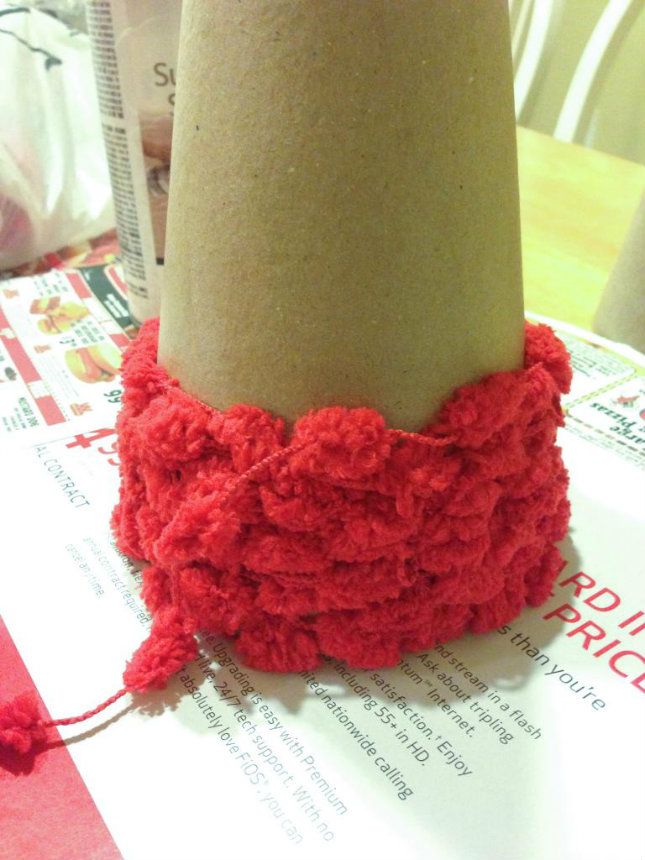 For the white- I went back over each row a few times as the cardboard shows through more with the white.
Once you reach where you sprayed too, spray a couple more inches then keep wrapping
Wrap until you reach the top and cut off extra.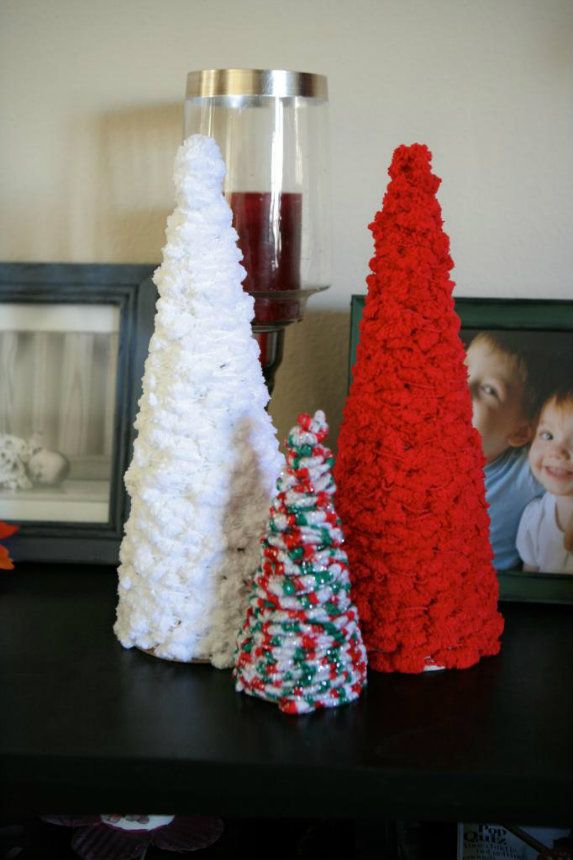 I only used about half of the red, but all of the white for the tall cone as more was needed for a full coverage.
I do love how fluffy the white one looks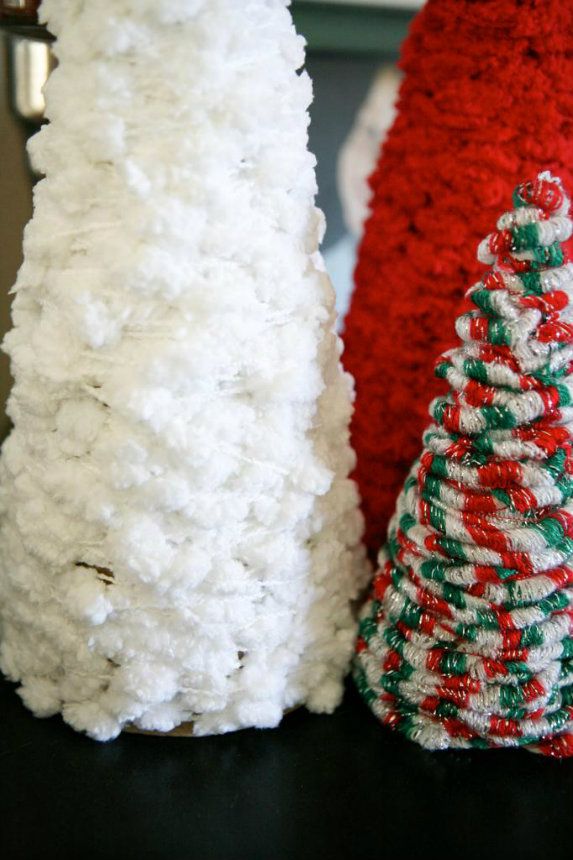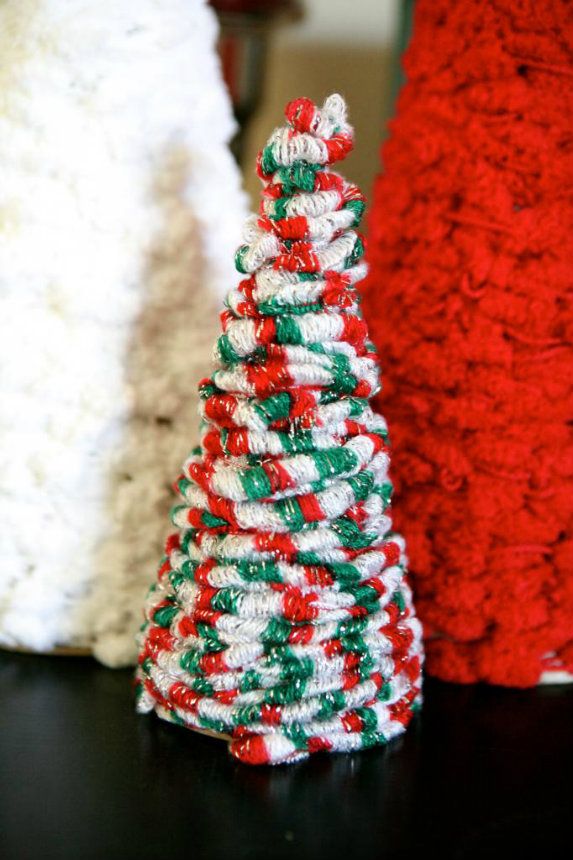 Just used some fun tube like ribbon for the little guy
So easy, inexpensive and fun and a project I actually finished during our girls crafting night!
I am linking this post up at the following crafting blogs