Do you know most people don't even keep their goals past January? I am determined for that not to be me this year.
One of my goals is to plan a weekly menu 48 weeks of the year (that way if I miss a few I will still get my goal!) So I took to Pinterest to find a cute idea for writing my weekly menu and I couldn't find anything I loved that was free.
So I made my own.
I created the page, trimmed it as frames are 8X10 and paper is bigger than that, and then slipped it into an 8X10 frame.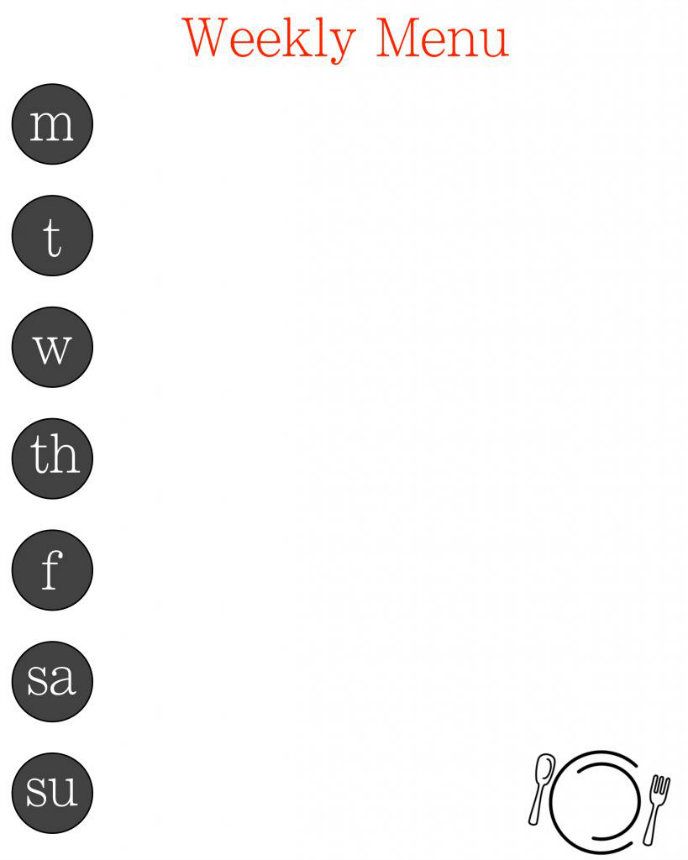 My Menu- get the file below!
That way I can use wipe off marker to write the menu for each week, erase and then am ready for the following week.
And just for you- you can download my Weekly Menu Printable for free by just clicking the link below.
And so far I have made my goal!
Here is my menu for this past week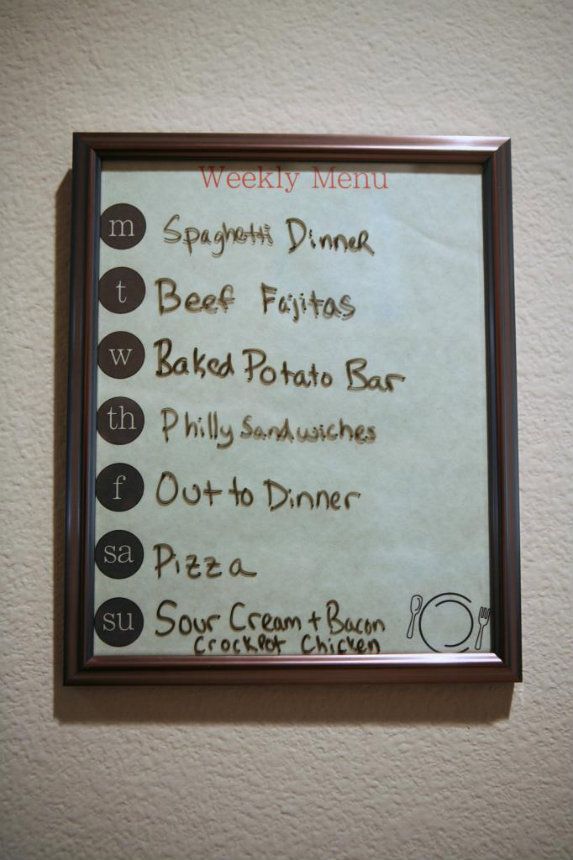 I am linking this post up at the following crafting blogs