I finally got the pictures, all 311 of them, from my Chicago trip off of my camera! Now just to sort through them and put together some posts. It has been several years since we gone to Chicago on vacation. We went two years ago for my little sister's wedding but that was just a weekend.
The last time we went for a real vacation- well just take a look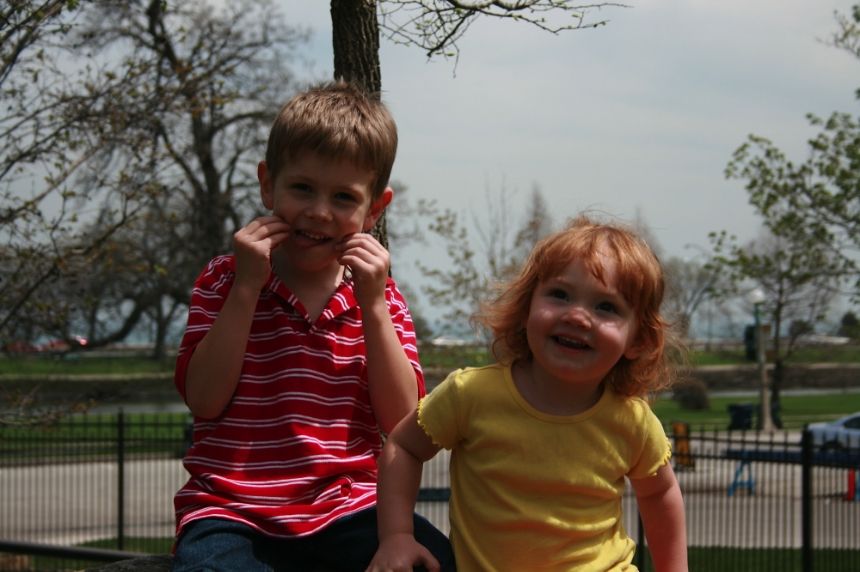 About four years ago!
And here they are today (or last week).
Same spot, sitting on the same rock at Lincoln Park Zoo, which is right down town and free!
Have you ever recreated any old photos?