Last Thursday was a very special day. Not only did my baby turn 5 but he also graduated from preschool!
He woke up excited to open his presents (due to some "helpful" misinformation and leading from his big sister).
So he got to open one present before Eric had to leave to work.
Then it was time, time to leave for his last day of preschool.
At the graduation they sang songs, with Ryder bringing out his 'inner-Alex' during the performance.
The parents tried to not laugh too much during the whole thing, it was hilariously adorable.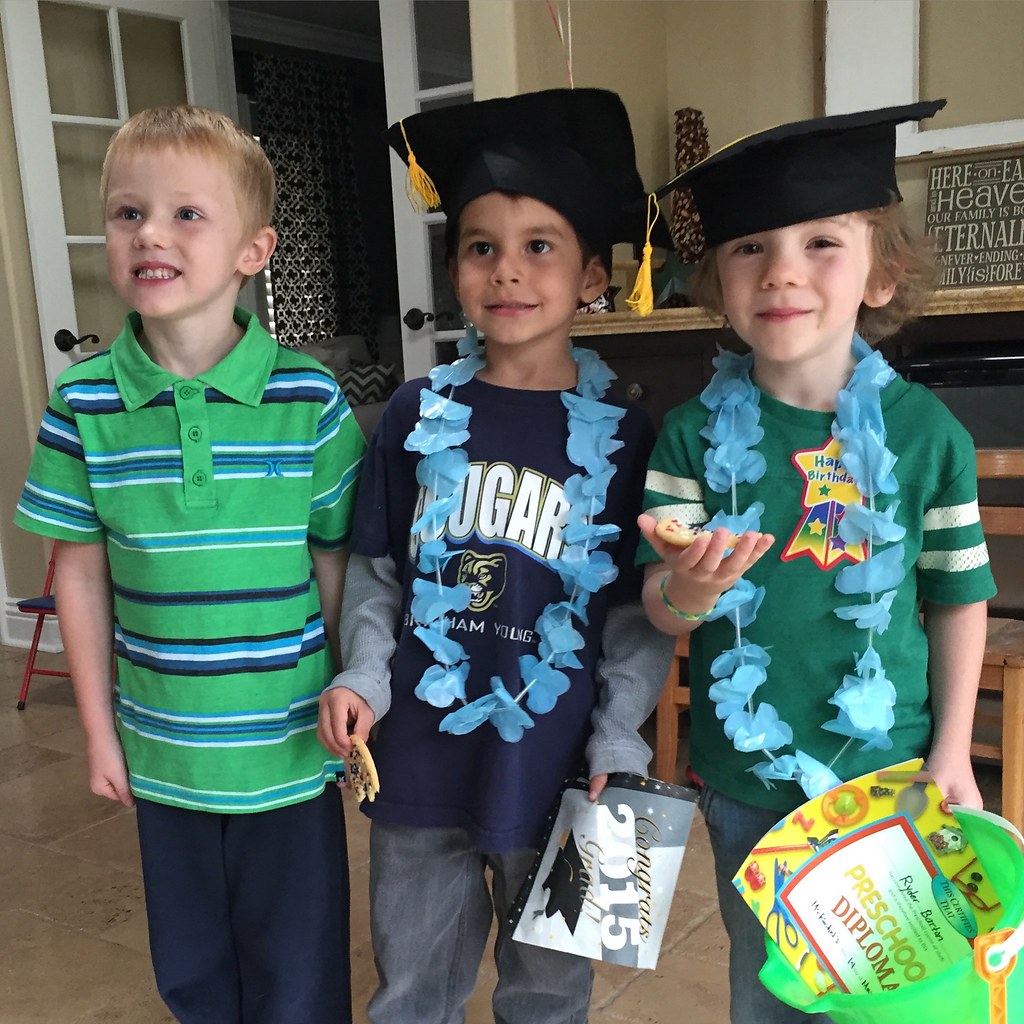 Then we got a special treat in that Daddy joined us for our lunch date.
The evening was filled with the Minecraft cake I made (more details about that tomorrow)
More presents
And dinner at Farrell's, where he actually only ate a few bites of his ice-cream. He was smart though as he was one of the only ones that had any room left for birthday cake at home.
It was a wonderful and memorable day. It was also bitter-sweet as it was the last preschool graduation for our family. Our family is officially making the shift from the little kids at home preschool years to just school years. I have to admit while I am kind of excited about it, it also scares me too. I know things will be different, but it will be good.
So to my last born, my baby- Happy Birthday! What a big day.