A few weeks back
The Meanest Mom
talked about a
fun
little restaurant trip she had with her kids. Which reminded me of one of our
best
restaurant trips.
We usually go out to eat once a week. Come Friday, well I am sick of cooking and it is nice to get out. After I had Alex I was home-bound for a while, espeically since she was born via c-section. But time passed and we decided it was time to go out for the first time as a family, now with our newest member. We headed to Denny's. If you have been to Denny's any time recently you have probably seen all of those cool/funky kids cups they always have on display, which you can purchase for more than twice the price of the drink. Lucas asked for one, and we thought, why not. He has been a great new big brother.
So they brought out his cool cup filled with lemonade; he was in heaven. Eric and I sat and visited and enjoyed the moment with our now expanded family. Alex was peacefully sleeping in her her carrier and Lucas happily sipped at his lemonade.
The food came and we all happily and quickly ate our food. Lucas was doing an awesome job eating his chicken strips, even feeding himself, which as a newly turned two-year-old didn't always happen. We were almost done eating and Lucas started to whimper a bit. He dropped his last piece of chicken and whimpered some more.
"Are you okay?" I asked him.

And then he lost it, all of his dinner, all of that lemonade, all over the table. We grabbed a bunch of napkins and wiped it all up as good as we could and threw the napkins on our now empty plates. And then, well then we left. We were definitely not hungry anymore.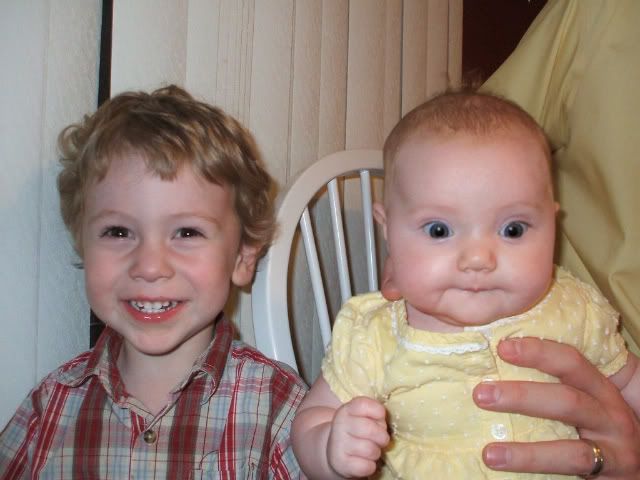 Lucas 2 Alex almost 3 months
What is your

best

restaurant experience?