"Is this is a solid?" "Why is this is a liquid" These questions and others have suddenly come up a lot at our house. We have had several dinner conversations lately were the kids have named many many things wondering if they were a solid, liquid, or gas. I honestly have no idea where these questions started coming from; but I knew my next
Time For Tots Day
.
It was a bit more difficult to find ideas for this day. There are a lot of great ideas and resources for kids at more of a 4th or 5th grade level but not as much for preschoolers; I will list some of those resources at the bottom of this post in case you have older kids.
We started our day with a little classification. We had a bunch of word strips that we put under their correct form of matter. (Solid, Liquid, Gas) Alex hung in for this activity but Lucas really liked it.
Then we watched
a video
about the states of matter. They both really liked it and wanted to watch it a couple of times.
Then we played the "Matter game". We set Lucas truck rug on the ground as our "container" and I held up a sign that said either liquid, solid or gas (I used the ones from our sorting game), and then the kids had to move as the particles do depending on what state they were in. So for the solids-they froze on the rug, liquids-they moved around the rug slowly, and gas they ran all around the room. If you watch the video listed above, this activity will make more sense. But it was total hit; I mean what kid doesn't like to run around?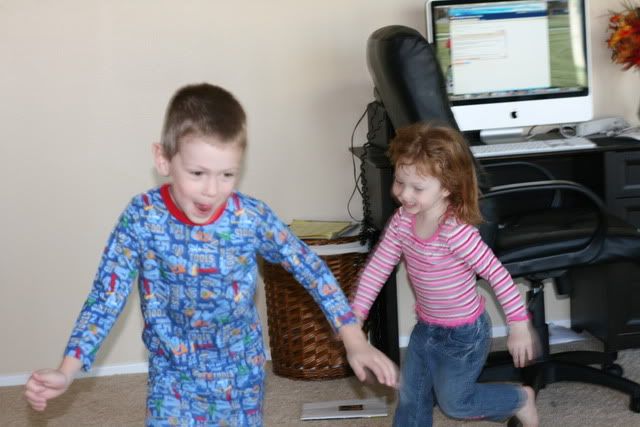 We then changed some matter ourselves, by melting a big chunk of ice until it turned into gas.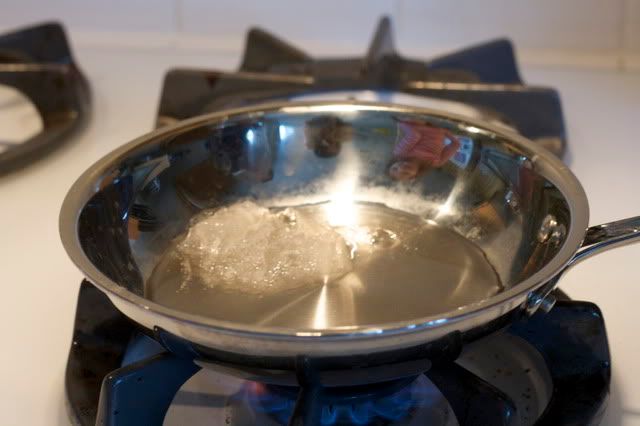 Then we did our hands on. We had three zip-able lunch bags, one had a little flashlight in it (solid), one had water in it (liquid), and the other I blew up with air (gas). The kids were able to hold and move and carefully squish the bags while we talked about the differences.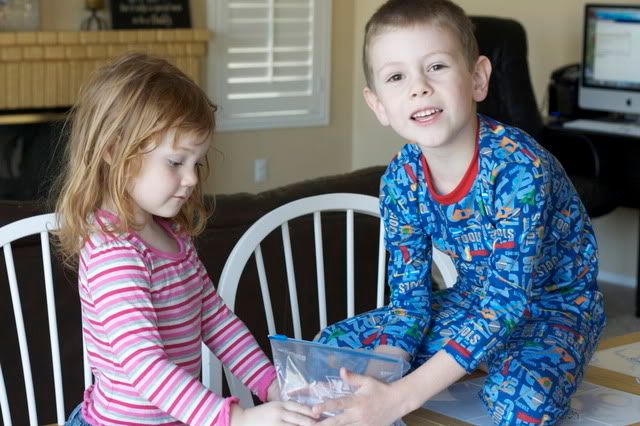 Then I let them see how the liquid can pour into different shapes (square bowl vs. circle bowl)
And finally, to really sweeten the lesson we used some chocolate melts (a solid) and melted them so we could pour them into our flower molds. Then of course we had to wait until the cooled to change back into a solid so we could enjoy.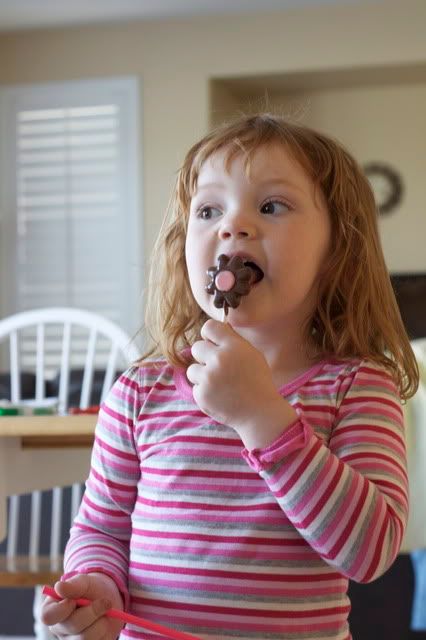 It really was a fun morning and now we all now a little more about what
matters
. (Sorry couldn't help myself)
***************************

Sorting Material word list found on Teaching Ideas here.
Video about states of matter found on Scholastic.com or here
Inspiration for several ideas came from LessonPlanPage or here

Other great resources on this topic: