Well... I have been contemplating what to say and how to say this.... I haven't been quite sure what to say.... I am going to give up blogging for good.
April Fools!
Okay--sorry I couldn't help myself. I could never leave you guys! At least I am not sick of you yet :) I can wish my sister-in-law Raelynn (who you sort of know from the cooking club) a happy Birthday as today is her birthday (and that is no joke!)
This past weekend my father-in-law came to help build a new room for Alex. We are currently renting our home.. so well we didn't want to build the wall the traditional way, as it is more a semi-permanent thing.. i.e. it can be taken down if we move out someday.
The room before... though you can't see the entire left side of the room in this picture, (where the wall indents that is the beginning of the left side) The room was huge!
Oh and that board was part of the supplies already being brought up :)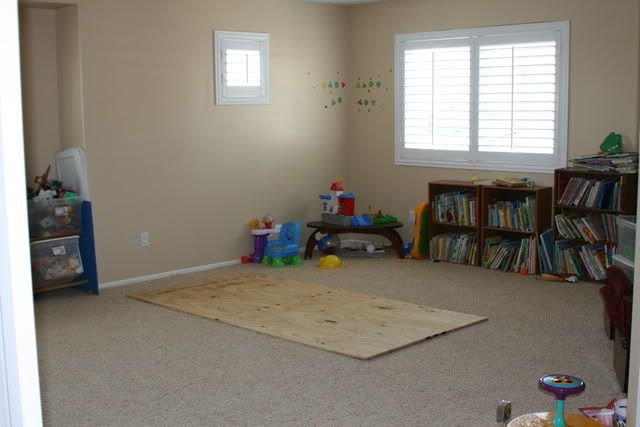 Eric and his dad working hard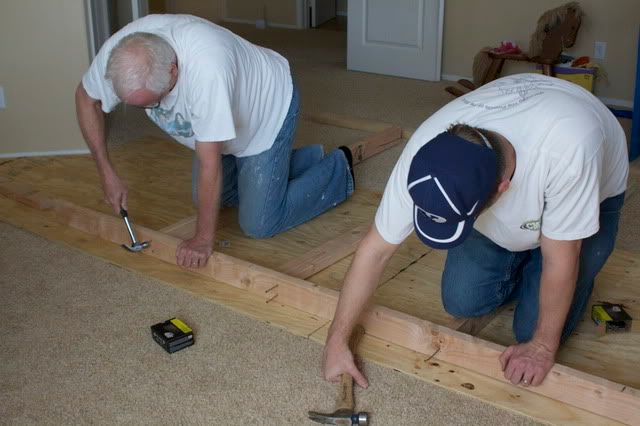 Papi teaching the kids how to paint

A second coat was applied by the grown-ups later, but the kids were in heaven painting

that big board sticking out is for support and counter weight, as this wall isn't going all the way up to the ceiling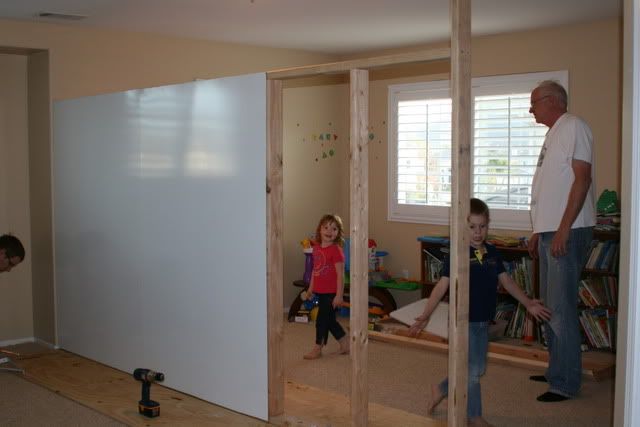 hanging the door...
my father-in-law is totally laughing as he realizes I was taking a picture of Eric's butt...
but I sure don't think it's a bad view ;)
a couple of days later....
Success!!!
Thanks again so so much to my wonderful in-laws.. who well really felt like our slave labor during their "vacation". We could not have done it without you.