This month I had grand plans, go out for anniversary, take kids to see Toy Story 3, see
Eclipse
opening night... then have a baby on July 1st..... hmmm well that was the plan, then Mr. Ryder decided to
come 8 weeks early
.
But there are things I still am going to do this summer, here is my list of 30 things as inspired from a writing prompt from
MamaKat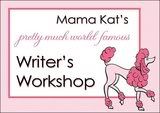 30 Things I vow to do this summer
1. Go out for my anniversary still (only 6 days away)
2. Start Time for Tots again-as well we are stuck at home now thanks to preemie baby
3. Decorate Ryder's room super cute-since the youngest of the families always get spoiled
4. Somehow go and see
Eclipse
this summer
5. Write in my journal again regularly
6. Take lots of and lots of newborn shots.. I have a subject who can't go anywhere
7. Set up the pool and sprinklers for my kids on a regular basis
8. Get Ryder on a good sleep schedule
9. Get some sun-but no sunburns allowed
10. Go shopping at a thrift store all by myself
11. Plant some flowers with the kids.
12. Laugh my head off while watching Wipeout all summer long.
13. Complete some sort of craft for myself this summer.
14. Get down on the floor and play with kids.
15. Start daily personal scripture study again.
16. Read a book for fun, any suggestions??
17. Play my flute at least a few times this summer
18. Hmm.. this is getting hard is anyone still reading?
19. Eat a Popsicle or ice-cream
daily
once a week
20. Take some formal shots of my bigger kids too, don't want to totally neglect them
21. Get dressed almost every day-let's be realistic here
22. Arrange some
dumping off dates
play dates for my kids so they can get out of the house
23. Actually get Lucas signed up for swim lessons.. I had better call today
24. Go to the zoo once Ryder can go in crowded public places
25. Get my hair cut and dyed.. so many grays again
26. Some how figure out how to get Alex to stop biting her finger and toe nails
27. Almost to 30... sad I am having so much trouble with this, guess I know we are stuck at home most of the summer, such a bad time to have a preemie baby
28. Get caught up on all of the shows we are behind on thanks to Ryder's unexpected birth
29. Actually write thank you notes to everyone who gave us nice presents and helped us last month
30. Celebrate because I actually finished this list, maybe I will be able to get some things done with a newborn after all.