Have you ever read the Bernstein Bears
Too Much Birthday
? Well that might have been a bit how our weekend was except I didn't plan a really over the top fancy party, in fact it was pretty low key, but there was the meltdown like in the story.
Friday was Lucas' actual birthday. Eric was able to come home for a lunch break which made Lucas day as he didn't have to wait all the way until dinner to open his presents.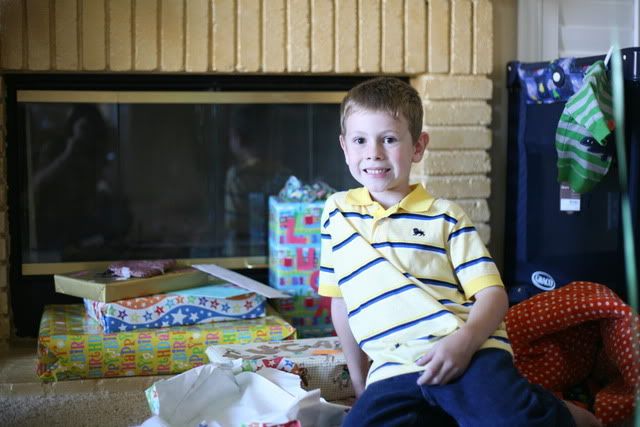 For dinner we went to Chuck E Cheese of course, as per Lucas request. Did you know that there is a coupon for it about every three weeks on the back of the Sunday coupons. And for less than $40 you get a large pizza, chicken wings, 4 drinks and 100 tokens. Lets just say this wasn't the first time we went to chuck E cheese.
Saturday morning was the beginning of the demise. Eric is nearing the end of his current work project i.e. he is working 60+ hours during the week PLUS working half a day on Saturday. Yeah it sucks, for all of us. And this last Saturday, I had Lucas' friend birthday party to get ready for. This was Lucas first friend party ever. As you may or may not know, depending on how long you have been following my blog, Lucas as truly wonderful as he is is also really really hard to deal with sometimes as he feels everything and expresses it ten fold. When he was about three we had to leave a ward talent show as the clapping was just too much for him. He is the one that will spend an entire party jumping on a trampoline by himself as the crowds and everything going on are too much for his mind that does not shut off. This and many other factors led me to ask his pediatrician about sensory integration disorder at his 3 year checkup. At the time we were told, yes there is definitely something a bit off but let's wait to see if he out grows it, which a lot of it he did...but sometimes it is just too much.
So yesterday morning as I am scrambling to decorate the cake, get the house and yard all ready and dealt with three kids, it near set me over the top when Lucas lost it. Crying and sobbing over nothing and everything. It is really hard to see this especially when it is your son. I know it probably sounds sexist but boys just shouldn't cry like that.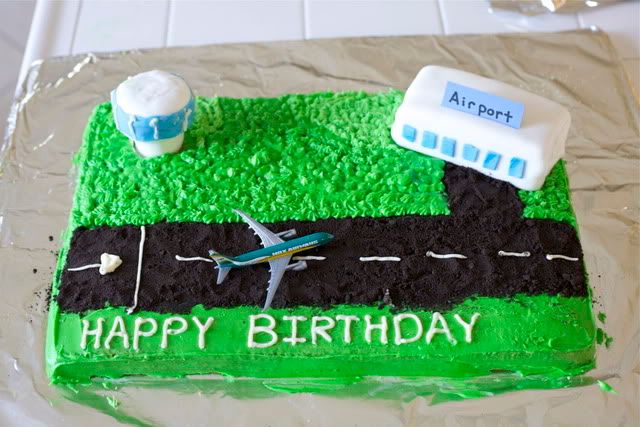 After dealing with it on and off all morning, I finally wised up and took the time to sit down and talk with him about how he was feeling and telling him exactly what would be happening at the party.
Calm seemed to be restored. Eric made it home an hour before the party and Lourie
(CA Girl)
came early to help set up. The guests arrived and we started to play games...which Lucas had trouble with and proceeded to melt down...again. So Eric talked with him while I kept the game going...hey at least the guests were having fun.
Luckily this is where the sad stuff ends as Lucas was able to settle down and did great the rest of the party. I have decided that with the around six crowd entertainment is better than games. The kids LOVED when Eric used Lucas' balloon launcher (a gift from Mimi and Poppi) and rocketed balloons 100 ft into the air. They just chased them and could have done that the whole party.
Though they liked the pinnate too.
And in the end, despite the tears the party was a success.
Don't forget tomorrow is the Monthly Status Quote Meme!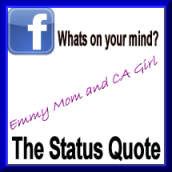 Copy those funny facebook and Twitter updates, put them in a quick post and link up here or with
CA Girl
! Should be fun!