It's Turkey week! Are you excited? Is your turkey defrosting? Mine is, as we are having Thanksgiving Dinner with
CA Girl
and all her family so we needed a big one. I spent the weekend watching an amazing Creative Live online workshop with child photographer Tamra Lackey. So I didn't have time to think of anything creative to inspiring to say, lol!
When I saw
iHeartfaces
theme for this week,
paper
, I decided that would be perfect for a post. If you follow my blog you have definitely seen this picture, but I love it.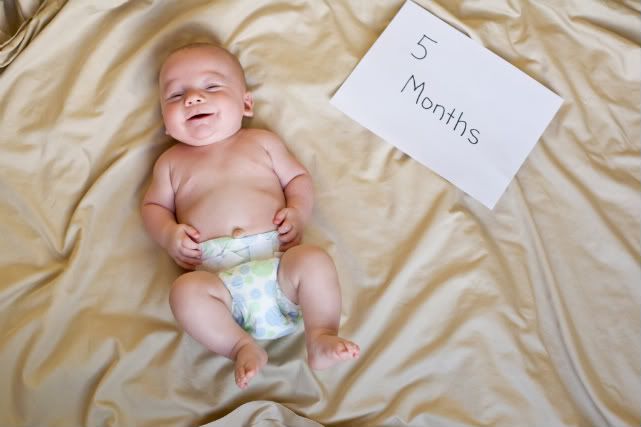 For any stopping by from iheartfaces, here is the history behind this picture.
It was my third pregnancy, all was going well and we were excited but nervous to soon to be outnumbered. We went on one last vacation when I was 32 weeks pregnant to visit my husbands family. And that is when the excitement began. Halfway through our trip, completely unexpectedly my water broke. I was scared, I was worried, but I was also filled with a sweet peace that somehow everything would be okay. Forty-Eight hours later my son was born weighing only 4 lbs 9 oz. His little hand only covered the very tip of my finger. His entire head fit in my husband's hand. But he was beautiful and we loved him.
Every month I have taken a picture like this. At one month old he was the size of the paper, and well look at him now! (Or a month ago-you can see the six month picture and growth collage
here
)
This picture always makes me laugh and smile. This picture to me shows what is really important and good in life. My teeny little preemie is not my chunky little man.
Check out more great paper pictures at
iHeartfaces
and also at
Oswald Cuties Monday Mugs
!