Ryder adores Lucas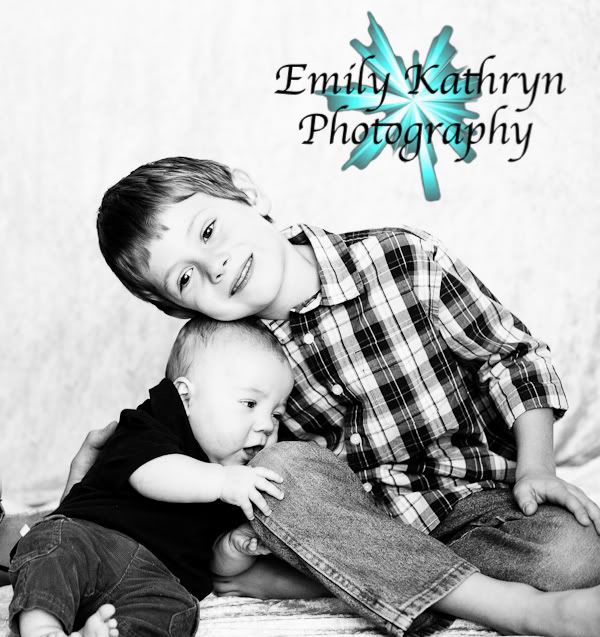 Lucas adores Ryder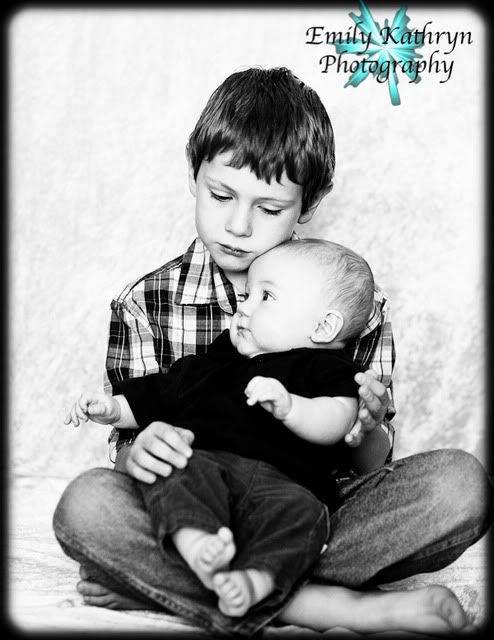 Ryder always smiles and gets excited whenever he sees Ryder. His arms fly straight out, all stiff as he tries to will his body over to his brother.
"Make him get me!" Lucas will say. I hold Ryder up and he picks up his little feet, one at at time and "walks" over to Lucas where he will walk up to him and
kno
ck
him over. Lucas loves this game. "Make him do it again!"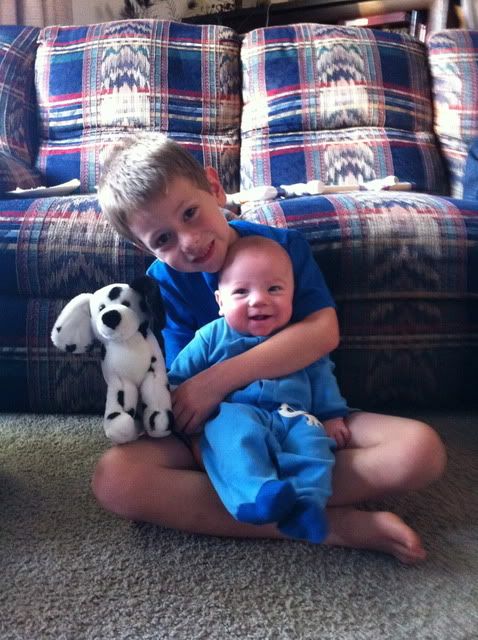 Lucas makes up songs and sings and dances for Ryder. Ryder laughs and laughs until he gets hiccups.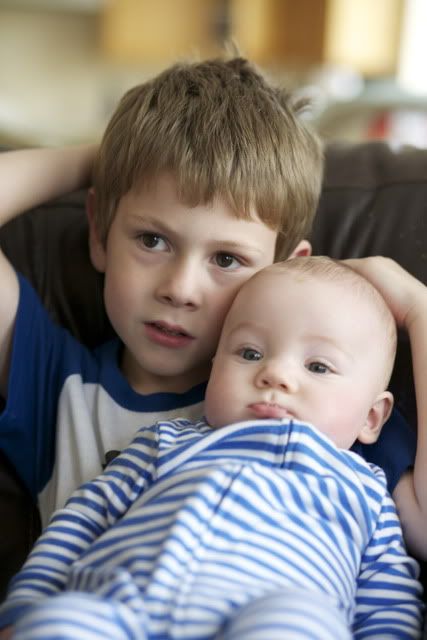 Ryder is getting his two bottom teeth. They are both just barely poking through.
Lucas is getting his two bottom teeth, they are just the adult ones. They are coming through too quickly (which is why the bottom four baby teeth are going to have to be pulled)
I wonder who will get all their teeth first? It must be a brother thing.