When Alex was a baby and her hair began to grow in more, we would often ask-"is her hair going to be red?"
It was soon very apparent the answer was yes. It was a beautiful wonderful red on the cutesy chubbiest baby there was. We could not make it through a store without being stopped multiple times by someone gushing over her beautiful red hair.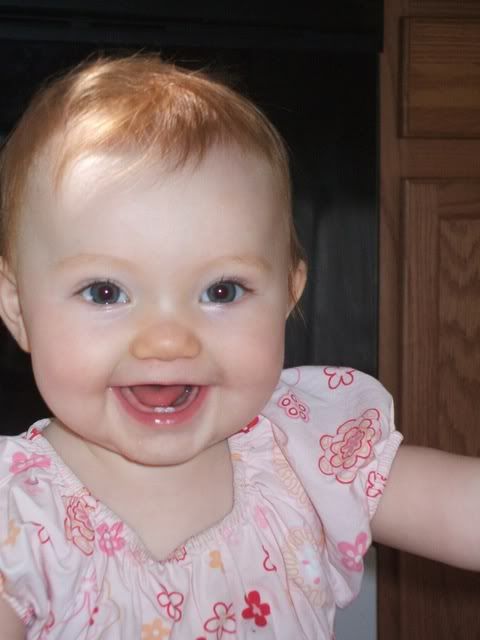 (Alex almost ten months old)

As Alex continued to grow, it was very apparent that not only is she a redhead, but she is going to be tall- predicted to be somewhere around 6 foot kind of tall. I knew as she hit those awkward preteen years, she was either going to feel beautiful for her hair and height or like the odd-man out with her unique 'doesn't look like the crowd' look.
So I, along with everyone else who sees her, have told her how beautiful her red hair is.
I think it's worked.
When my parents and little sister were here for Christmas, my mom talked Alex into letting her put her hair into a ponytail. "look, you have a pony tail like me!" my sister pointed out to Alex, to which she replied.
"yes, but I am more beautiful because my hair is red."
Yes, I would say it worked...maybe a little too good.