Those words just don't seem like they should go together.. But this week's
iHeartfaces
theme is smiles, so well smiling and Monday it is. I love this picture from the photo shoot I did of my three kids.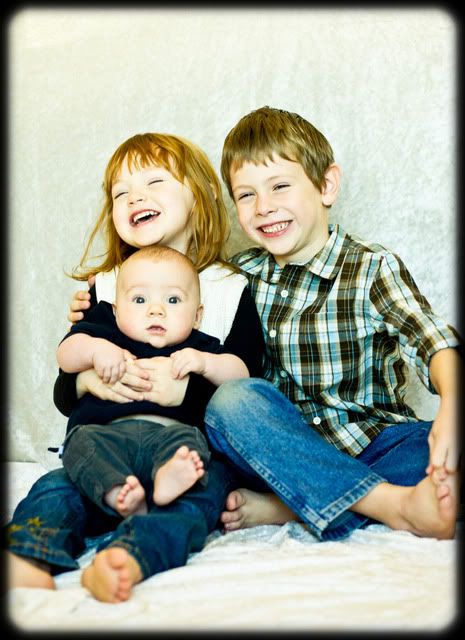 Amazing what can happen when you tell a few corny knock-knock jokes.
Head over to
iHeartfaces
and
Oswald Cuties
to see lots of great smile pictures.
***************************

Don't forget tomorrow is the second Tuesday of the month, that means time for The Status Quote. Copy those funny, weird, interesting facebook (or Twitter) status of you or your friends and come back and share. You don't have to tell who said it. And then you have a fun easy post.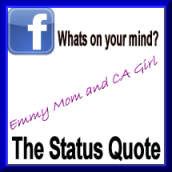 Oh and did I tell you my kids go back to school tomorrow after their three week Christmas break, so yes my facebook status might just include a lot of happy dances and jumping up and down. I do love my kids and it is fun having them home, but well we are all needing a bit of a break from each other.