I know, two posts in one day-not usually a good thing. I know
most
some of you don't probably care too much about the Cooking Club reviews, but well someday I plan on putting the recipes together into a book complete with reviews and pictures so it is nice having all the info in one place. So if cooking isn't your thing, you can ignore the next post and just enjoy this one.
It has been cold here this last week. I took this picture around noon yesterday.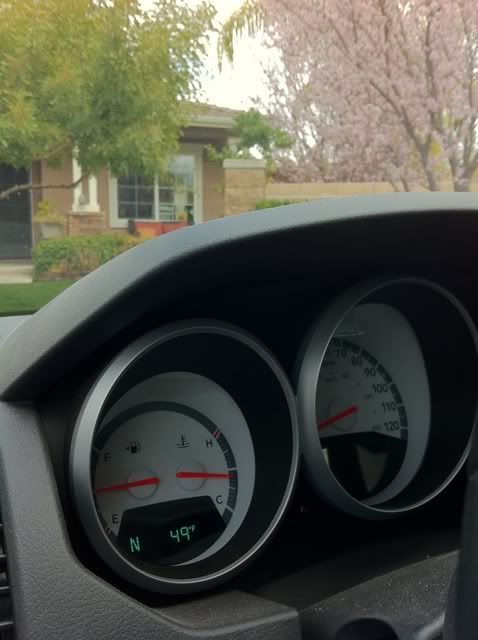 I know, some of you would die for 49 right now, but this is SoCal people. They are saying there might even be flurries during the Oscars! With temperatures that low, I hope all the lady celebrities take the right precautions-otherwise it will be a bit obvious who is a tid bit nippy.
So with the cold- coats, shoes and socks have been a must this week. This truly is a hardship for Alex who would live in her crocks if I let her. So when occasions arise that require Alex to wear socks she isn't as experienced with socks as say someone from the Midwest.
So when she tries to "skate" around in her socks it doesn't always end well. Like yesterday, when she fell on her face and ended up with a nice big bruise right above her eye. Sadly no picture though as she is still summoning her inner diva and hides from the camera.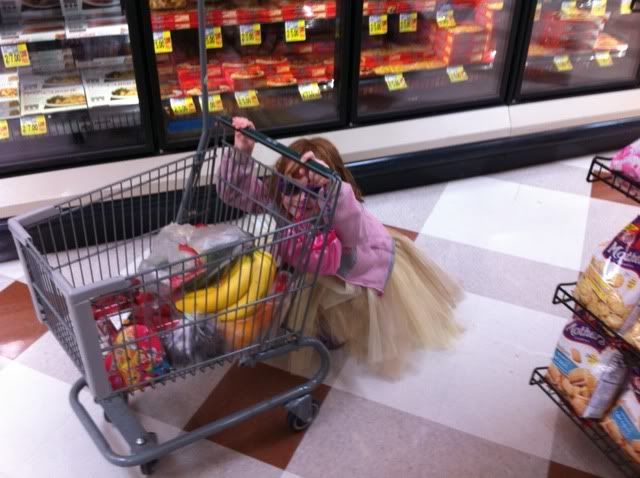 My diva hiding from the camera
Those socks-they can be dangerous things.