Excuse me while I get all mushy for a moment. Happy Birthday to my wonderful husband! I love you and am so happy we have been able to celebrate many birthdays together. I hope you have a wonderful day today and get everything you wish for. You are an amazing husband, father and friend. Love you!!
Okay-mushy part done, the rest of you can start reading again. We began Eric's birthday celebration yesterday with a dinner with a lot of yummy meat, lots of family (22 of us total) and the cake I made.
Eric just got done building a hospital, so I made him a hospital birthday cake.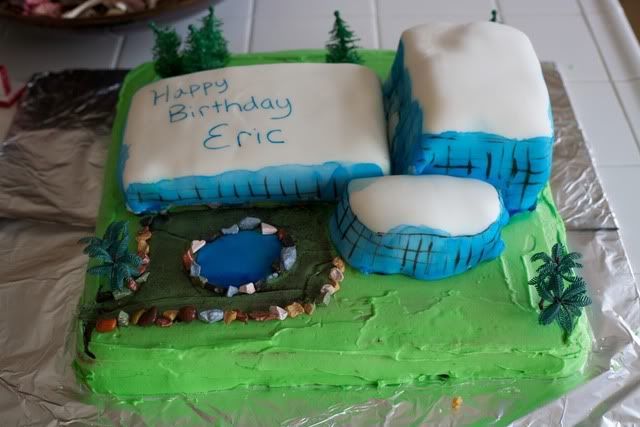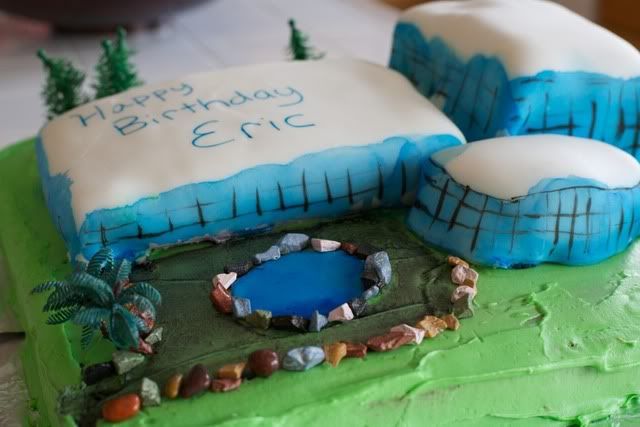 And Eric was kind enough to let Lucas and Alex blow out his candles, or well candle as we could only find one.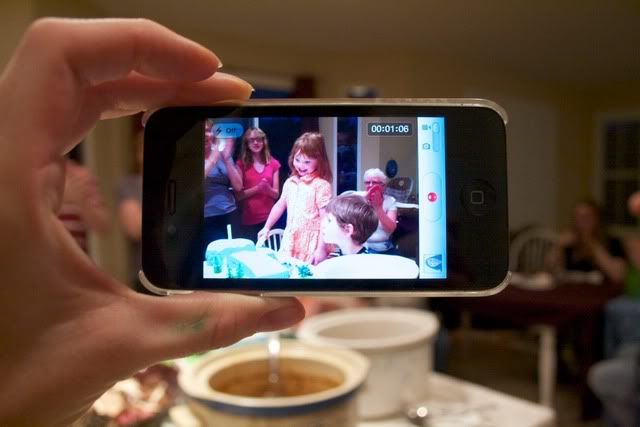 It was a fun party and the fun continues today-his actual birthday. Later today I will have more pictures of his birthday up on my photo blog. You can see it by clicking
here
.