Hi! My name is Ryder and I turned ten-months-old yesterday.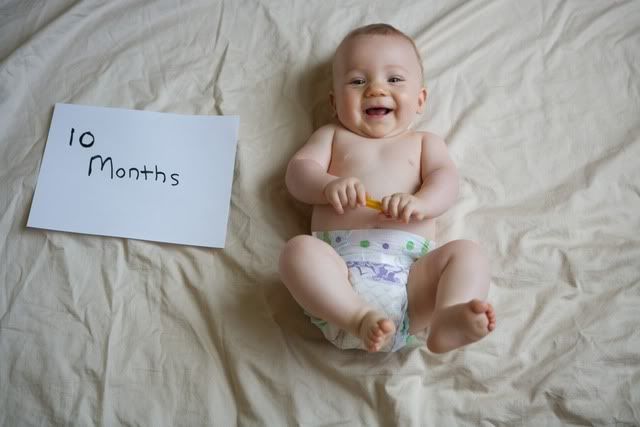 My mom keeps saying she can't believe I am that old-me personally I can't wait to be older. I cannot wait until I can run after my brother and sister and finally figure out what they are doing when they take off upstairs to play together.
I can't really move yet. When my mom sits me down I will turn in circles and suddenly surprise her by being a few feet from where she set me, but I am mostly stuck. She tries to tell me I should crawl and I sometimes try but mostly I roll back over to my back. Though sometimes if I keep rolling I can get places too, I just recently discovered that.
But what I really want to do is walk.
I was so happy when my Grandpa Papi was here as he would walk me wherever I wanted to go, I couldn't be any happier.
Oh and did I tell you I cruised down the entire couch two days ago?
I have two teeth but three more are coming in right now. It sometimes makes my mouth hurt and I totally bit my mom while she was feeding me the other day-but that seemed to make her really upset so probably wasn't the best idea.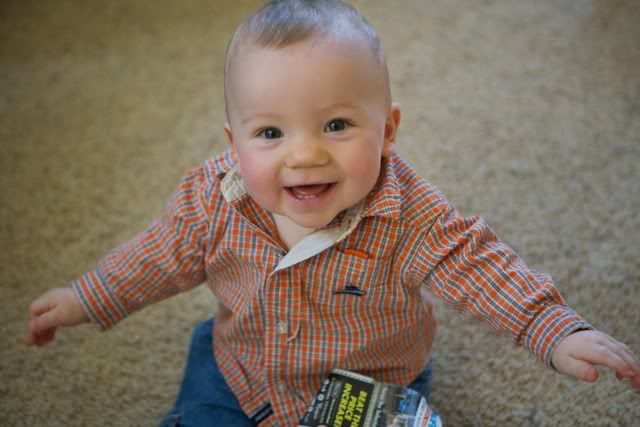 I love eating-but only big people food. I tolerate that baby food stuff but am so happy when mom cooks up a meatball or some chicken for me. And the other day when we ate outside and I had steak and potatoes I couldn't have been happier, pretty impressive with only two teeth.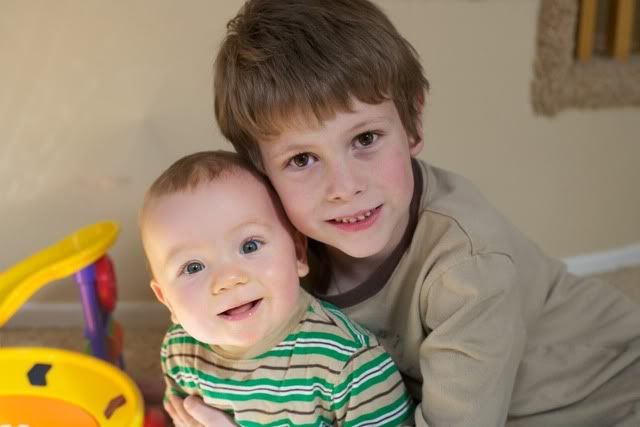 I love all of my family. My big brother is always so nice to me. My sister tries to make me laugh. My mom takes care of me and feeds me. And my dad always carries me around and loves me so much.
So though I really wish I could get around life really is pretty good at ten months old.