A week or so ago Lucas brought home a paper from school. On the top of the page there was the following picture.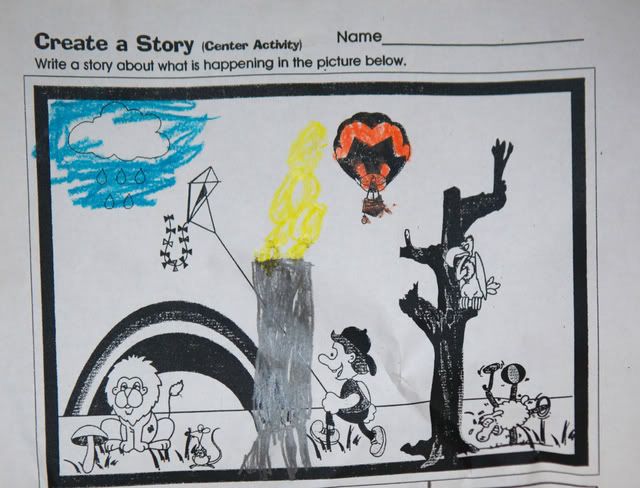 And as the instructions say they were supposed to write a story about the picture. Lucas added the pot of gold himself-chalk it up to being near St. Patrick's day I guess. And his quick and limited coloring I am sure was due to them running out of time and having to rotate to the next center.
I was excited to see what story Lucas would tell. Maybe we would find out what was happening to that poor sheep! Or maybe a nice story about the boy with the kite, he knows how to spell those words.
So what did Lucas write?
"My favorite thing is a pot of gold because it will mace (make) mee rich!"
Ah, what a
proud mommy moment
.
I am so glad he is learning the important values in life.
Have you had any proud mommy moments?