Have you heard of Mamarazzi? She is the host of several great meme and is one of the best swap organizers out there- she runs a tight ship which makes for a successful swap.
I am excited that I will be part of her next swap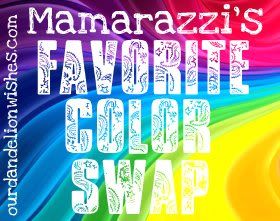 In this swap once I find out who my swap partner is, I will put together a package for that person with things of their favorite color. How fun will that be! I think there may be a few spots left, so swing by Mamarazzi's blog soon to sign up!
FYI--
Ten Things to Smile About This Month will be THIS Tuesday-
please link up and play along. You can read more about it my memes tab up top.