Yesterday I went with Alex's preschool class to a local Pumpkin Patch...
or more like a glorified road side pumpkin stand.
Alex...
loved all of the animals in the petting zoo;
Ryder...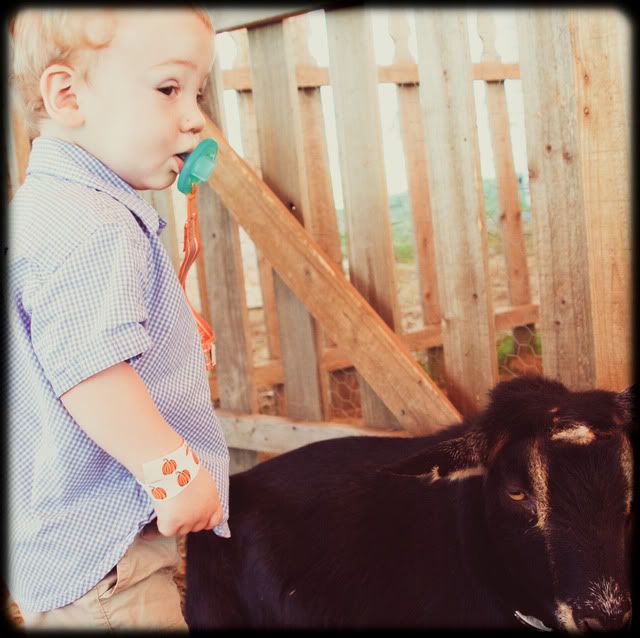 wasn't quite sure- he would get close but never touch.
Alex...
loved sitting by the pumpkins to get her picture taken;
Ryder...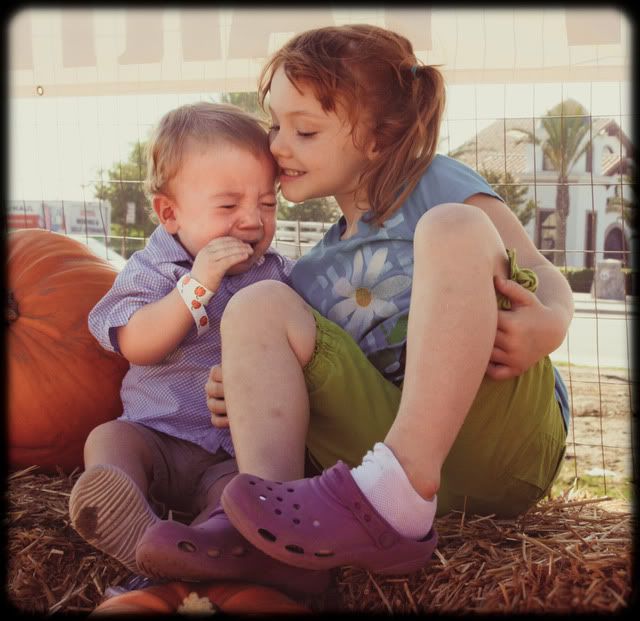 yea, not so much.
Alex...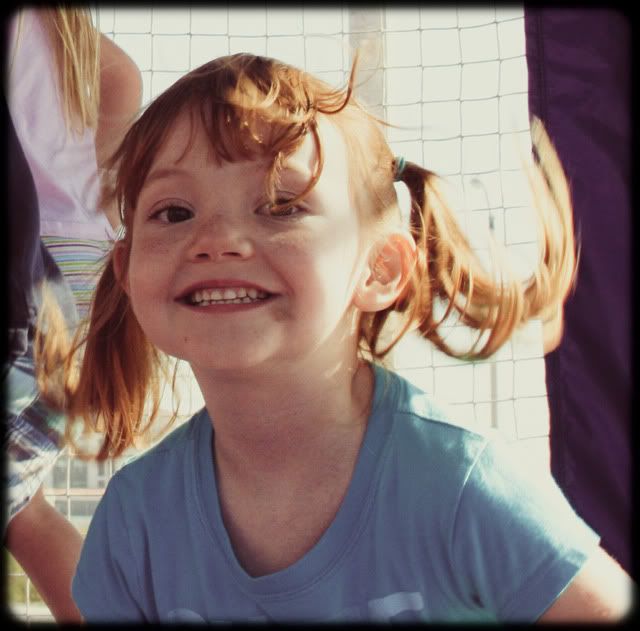 loved the bounce house and giant slide;
Ryder...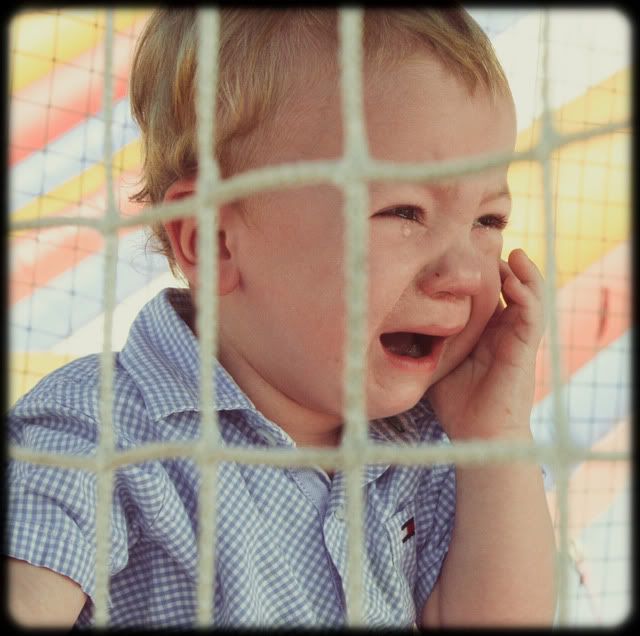 don't think he really liked it.
So 50/50- not bad odds I guess.
But to Ryder's credit he is getting a cold and slept horribly the night before.