About six weeks ago I was talking with some of my friends after exercise class.
"So we'll meet this Saturday to go running," they said. "Come running with us we're training for a 5K."
No way I thought- running is not my thing and I have never even ran more than a mile in my life.
But somehow by the end of that conversation I had agreed to at least come that Saturday and see how it went. And well- let's admit it, I am way too competitive and pretty stubborn so I knew I was in for the long haul.
Six weeks of training and yesterday was the big race.
We posed for pictures before- and yes we matched on purpose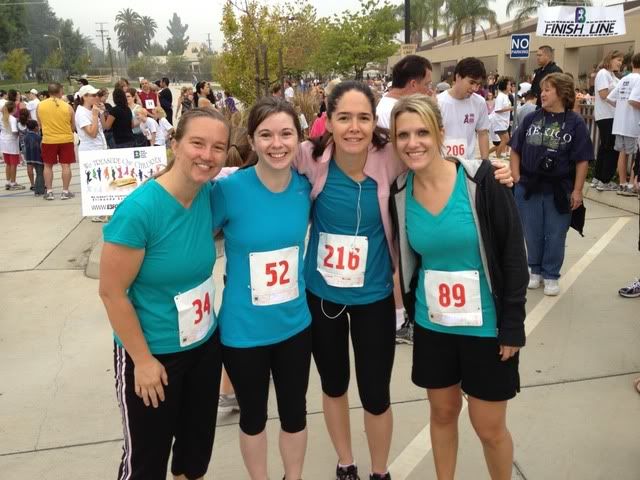 We joined the big crowd-
Then we were off!