Last Saturday we had a little family fun at the local pumpkin patch.

There were slides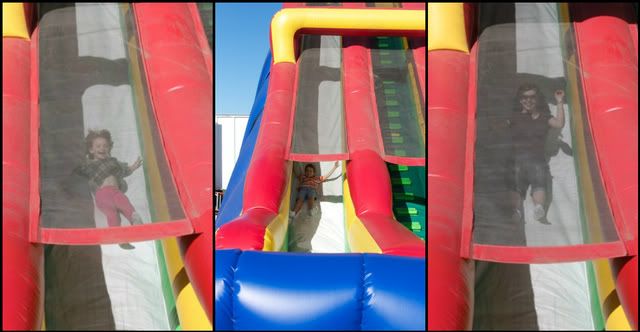 Look I even got in on the action
Swings for the kids

Things that the kids enjoy- but would make me sick
And of course a group shot...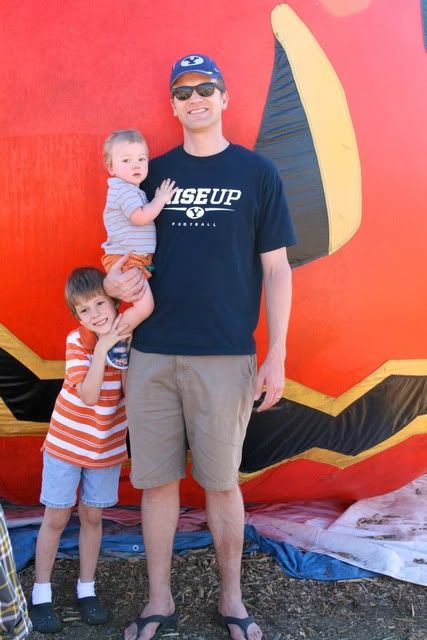 wait someone is missing
Oh there she is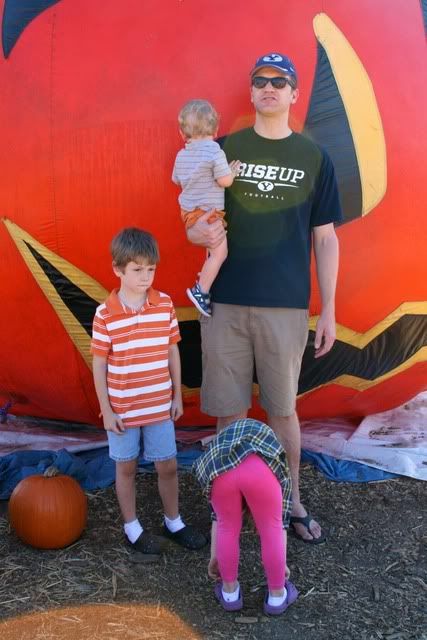 Try again...
nope still no go
Oh and I jumped in one too.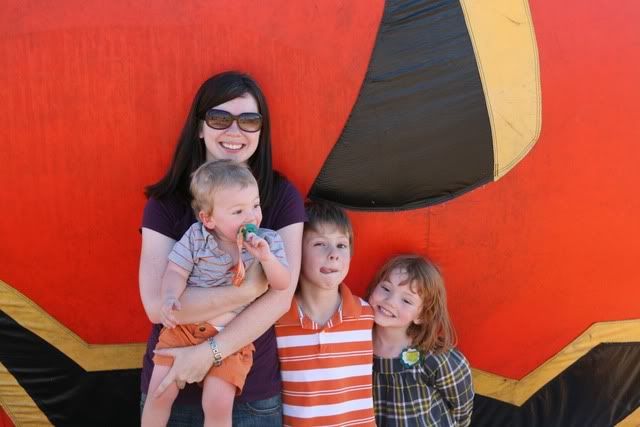 and look finally a smile!
And what song did the kids ask for and sing on the way to the pumpkin patch?
We'll you have to watch to find out.