It's Thursday! Time for Proud Mommy Moments. This is a weekly- every Thursday- meme hosted by
Kmama of the Daily Dribbles
and myself. This is your chance to brag about your kids and tell us those awesome things they have done or tell us the times that make you oh so "proud"- but hey at least it gives us all a good laugh.
Please, please grab the button for your post to help spread the word about this fun meme. Also, please remember to link up to your specific post and not your blog in general. And as always, remember that PMM are not just for moms!
Today I am keeping my PMM short and sweet- as well, I am asking you to go to two places today. Today you can read all about how I met Eric over on
Rachel's blog Life Ever Since
where almost every Thursday she features a bloggers meeting their spouse story-tons of fun!
So my PMM for this week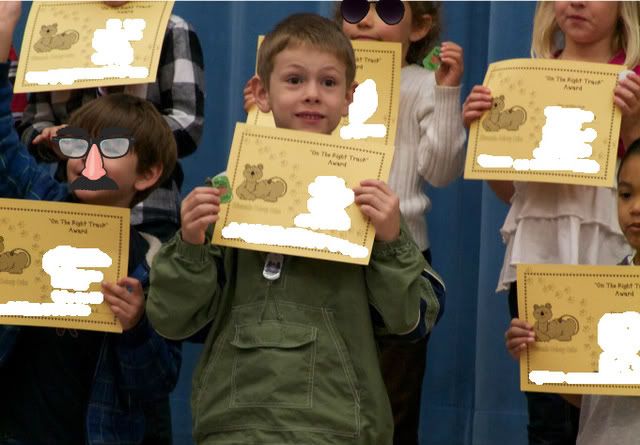 Lucas received two awards last week- one for receiving the citizenship award every month of the first trimester and the second for receiving a plus- meaning they are doing well in at least 3/4 academic areas. Lucas has a plus in all 4! Very Proud Mama!
So no please link up with your PMM then head over to
Rachel's blog by clicking here
and read how Eric and I met.