It's Thursday! Time for Proud Mommy Moments. This is a weekly- every Thursday- meme hosted by
Kmama of the Daily Dribbles
and myself. This is your chance to brag about your kids and tell us those awesome things they have done or tell us the times that make you oh so "proud"- but hey at least it gives us all a good laugh.
Please, please grab the button for your post to help spread the word about this fun meme. Also, please remember to link up to your specific post and not your blog in general. And as always, remember that PMM are not just for moms!
Yesterday I went to Lucas' parent teacher conference. I knew Lucas was doing well, but couldn't help but be a bit nervous, especially after Lucas
very rough start to school
a few years ago. I headed over to the school, waited my turn, went in and then for the next 30 minutes heard nothing but great things about Lucas.
His reading and math are way above what he is expected to be at this point in the year. He works well in class and stays on task. She said several times what a good boy he is with a good heart. She did tell me about a funny time when he was supposed to be listening to her but was distracted by something in the back of the classroom. She said his head kept slowly turning towards her but his eyes were constantly shifted sideways. She was surprised when I told her about how he sometimes fights me about homework. He is doing wonderfully.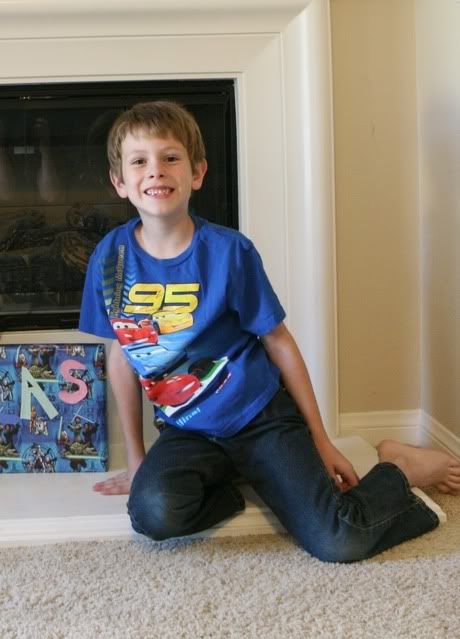 I couldn't be more proud. Every parent has so many hopes and dreams for their kids, and some are definitely more important than others- but right now one of my hopes and dreams is coming true and I couldn't be more proud.
What is your Proud Mommy Moment this week?