First I have to say thank you, thank you! Thank you to everyone who linked up for our first week of The Review Extravaganza 2011! I have loved reading all the recaps and loved meeting some new bloggers.
If you missed linking up with week one- please jump in and join us now. You can read
the rules here
and you will still get a point for every week you link up, so still so worth it to join in!
And very important:
Proud Mommy Moments
with Kmama and me is
going to t
ake a break
until the new year. So again-no Proud Mommy Moments the rest of this month.
*******

I took my kids picture a few weeks ago. As a professional photographer I love taking pictures- but honestly sometimes it is easier to shoot other people than my own kids. (wonder what sort of Google searches that will bring up) Today I am going to give you an inside peak of what a photo shoot can really be like.
Me: "Allright, is everyone excited? Let's head out here by this tree."
Lucas: "I don't want to go that way! Let's just go home!"
Me: "We just got here!"
Alex: "The ground is all bumpy, I am getting things in my shoe!"
Me: "Okay put Ryder in the picture"
Ryder: Begins immediately crying
Me: "Ryder what's wrong? It's okay!"
Eric holds Ryder
I quick snap some pictures of other two.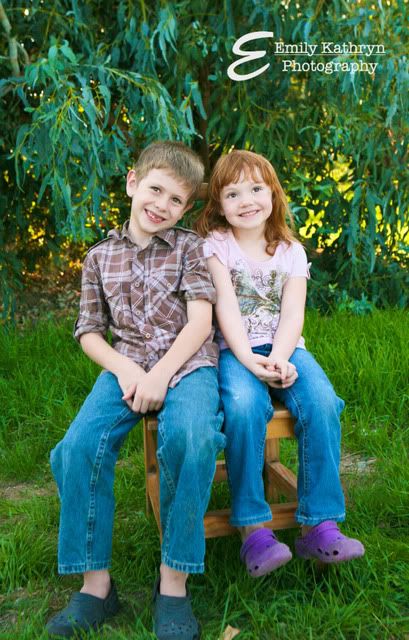 Ryder is calm now- "Okay let's put him back in."
Lucas: "He's crying again!"
Me: "Alex move your finger."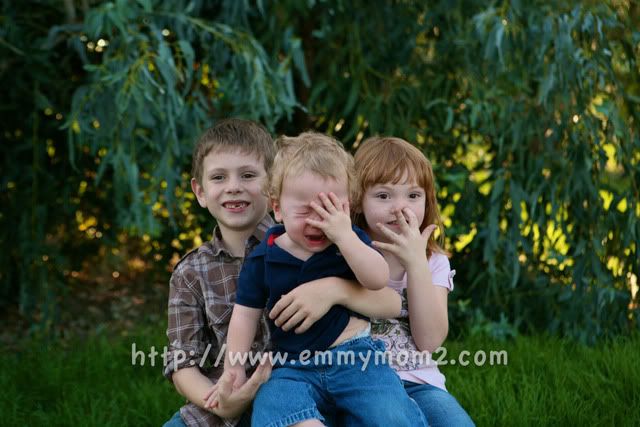 Lucas: "Aren't we done yet?"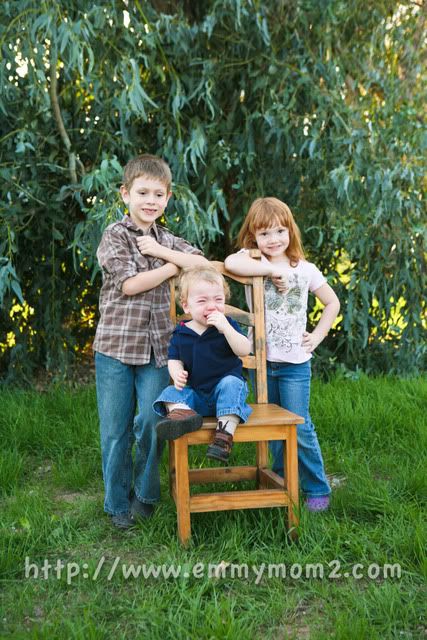 Me: "Quick Ryder is actually smiling!"
Me: "Okay let's trying going over to the path."
Lucas: "I want to sit on the chair."
Alex: "No, I do, my legs are so tired! I can't move anymore! I am going to die if I have to take another step!!"
Me: "Why don't you guys all hold hands and walk towards the chair? That would be fun right?"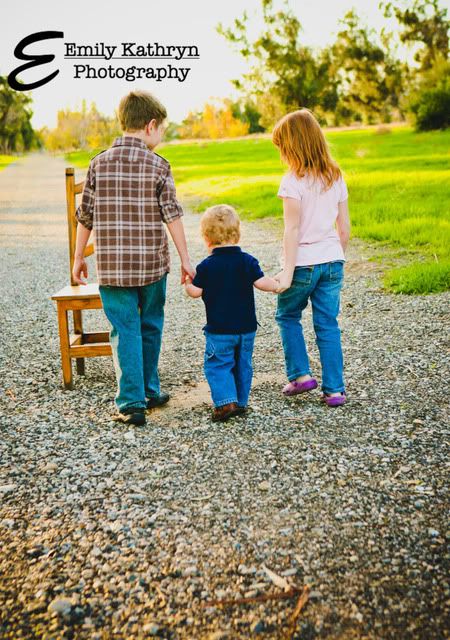 Me: "Oh Ryder, sit down- I don't want you to fall"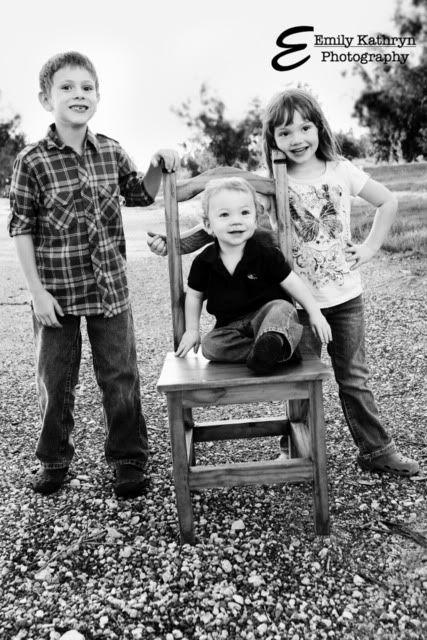 Lucas: "Are we done?"
Me: "I know, how about a candy break!"
Lucas, Alex: "YES!"
"Okay just a few more shots with everyone, how about on the blanket."
Alex: "I still have things in my shoe!"
Me: "Why is Ryder crying again??"
Me: "All right time for individual shots."
Lucas: "Can I have more candy?"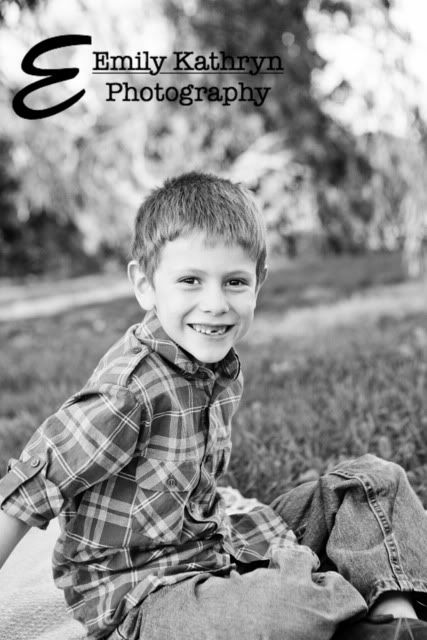 Alex: (Thinking) "It's all about me now, my time to shine!"
Ryder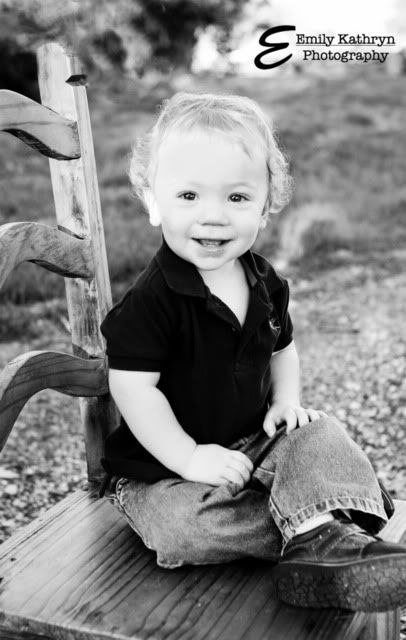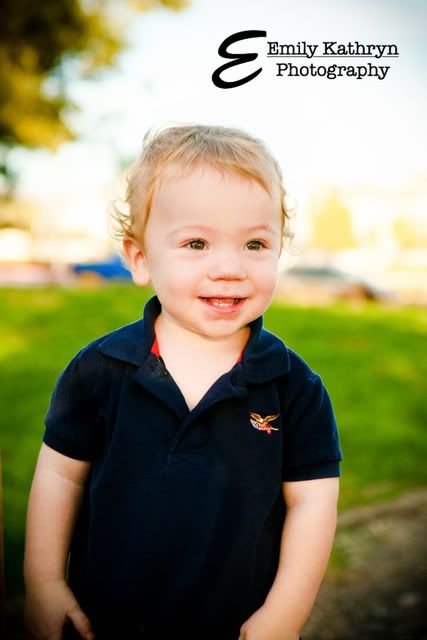 Ryder (Thinking) "well I tried to be happy- it's not my fault I am developing a high fever and end up with hand, foot and mouth"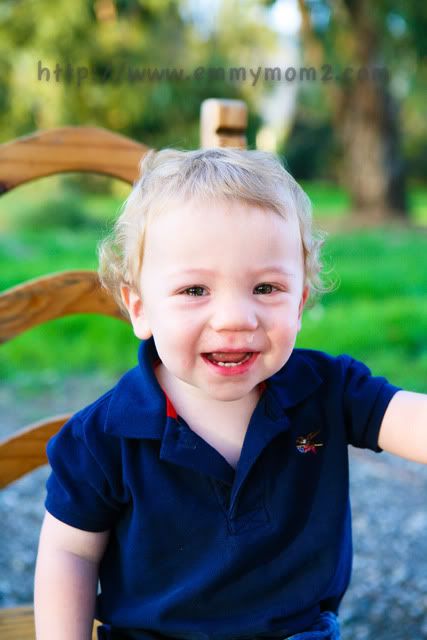 And that my friends is how you shoot your kids.