Look at this picture what do you see?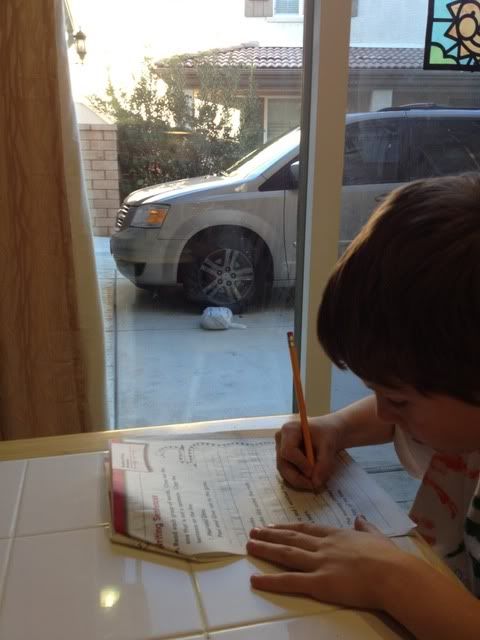 The boy nicely doing his homework?
Me? I see the bag- the bag that contains his blanket that I tossed outside in a minute of frustration.
You see, he was sitting down nicely and doing his work, but then he decided to get up and terrorize his sister stealing her blanket-a blanket that just the day before had been missing and caused the end of the world (you can read about that on
my photo blog here
)-- so I calmly went up to his room, grabbed his blanket from his bed, put it in a bag, and tossed it outside- telling him he would get it back when homework was done.
See this picture, what do you see?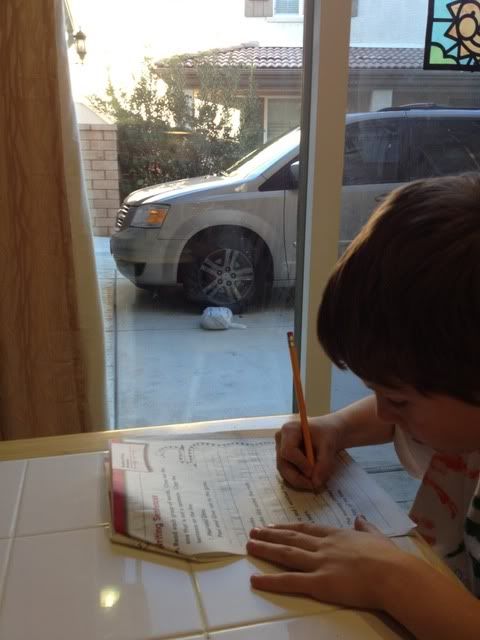 Me? I see a boy nicely doing his homework.
And that is some good news.
Linking up with


P.S. Next week on Tuesday the 31st- it will be the next round of Ten Things to Smile About- spread the word, tell your friends, great way to look back and find the good things in the month as even in the worst months there is always something that makes us smile.