Last year we began a tradition which will probably be around for a while, our fancy family Valentines dinner.
Pin It
Eric and I went out last Friday- helping avoid the crowds, and saving Valentine's Day for something special for our family.
We got the table all ready-- with supplies from the Dollar Store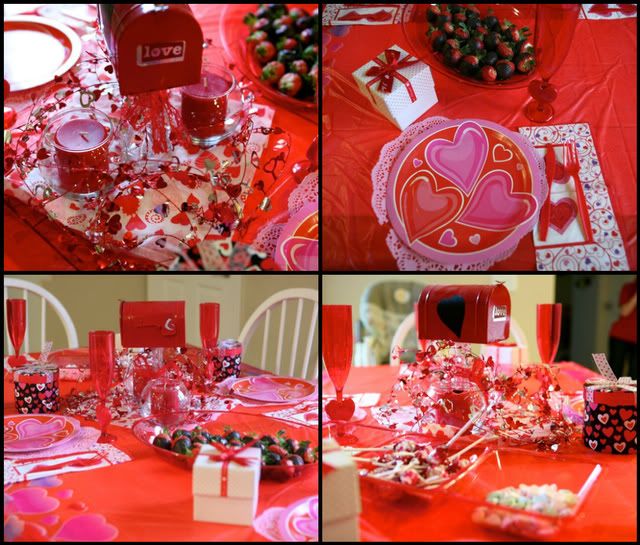 Decor:
-Table Cloth
-Heart plates, red plastic silverware, napkins
-Fancy heart plastic cups
-Tissue paper folder in square in center
-candle holders, candles
-heart tinsel/garland
-Heart dollies (under plates)
-Mailbox- that I made (
instructions here
) (only thing not from $ store)
-Gift Boxes- filled with little treats/toys from dollar store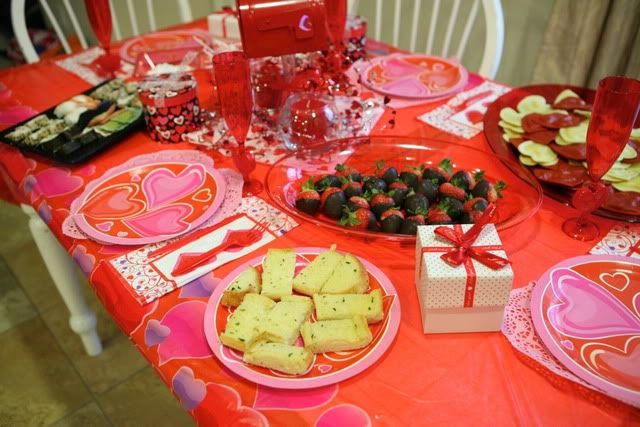 Menu:
-Heart Shaped tortellini
-Garlic Bread
-Mixed Vegetables
-Root-beer
-Chocolate covered strawberries
-Sushi- for Eric and I
-Heart shaped cake for dessert
My daughter begged for the chocolate covered strawberries, as she loves strawberries (they keep her hair red you know- just ask her)-- she even helped me dip them all- but in the end she did not like them and just wanted plain strawberries! Silly girl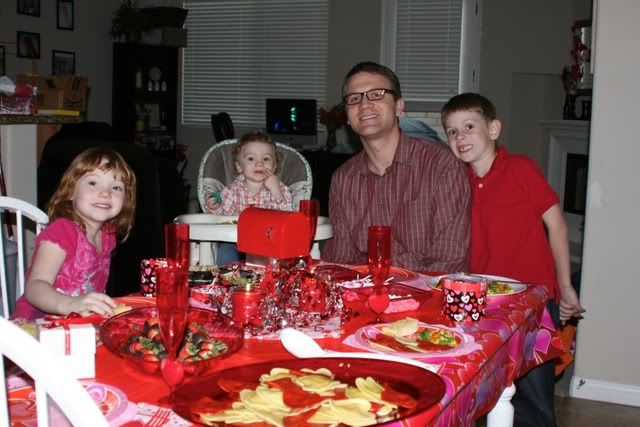 And yes we even ate by candle light
It was a wonderful night that we all fully enjoyed and we will definitely be doing it again next year.
Do you have any fun family traditions?
Linking this post up here today