In
my church
all of the service positions are volunteer. Several months ago I was asked to serve as the Cub Scout Committee Chair. I accepted and then freaked a bit as I know nothing about Cub Scouts. Luckily with some training and help I have settled in pretty well and this last month helped plan the Blue and Gold Banquet.
Pin It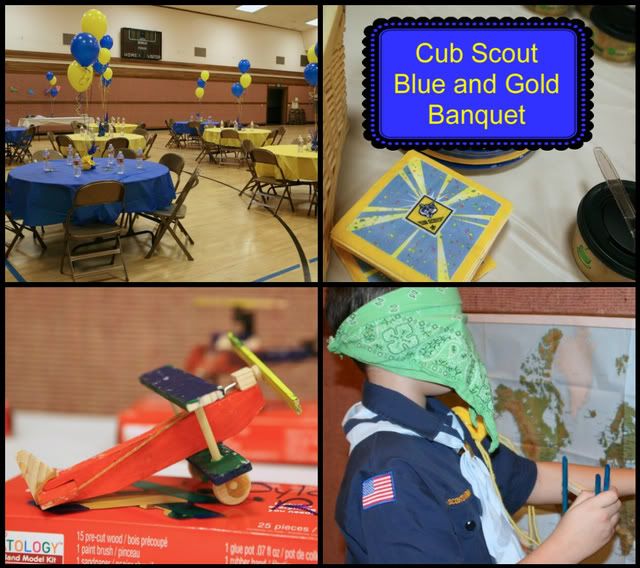 Our Blue and Gold Banquet was an aviator theme.
As the families arrived the boys played pin the plane on the map. The boys made the planes during a den meeting earlier in the month. Before the game was played, the planes were part of the table decor.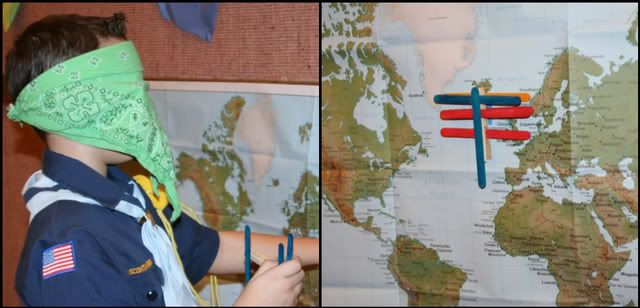 Part of the decor also included the little planes and helicopters the boys had painted during an earlier den meeting.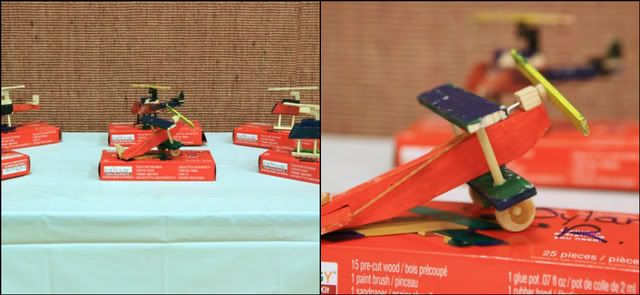 We then did the flag ceremony and the boys were given their awards they had earned.
Then we had dinner. We took the easy route and did a couple of platters of Subway subs, some salads, individual bags of chips and bottled water. At the end we had cake for dessert, I made the cake.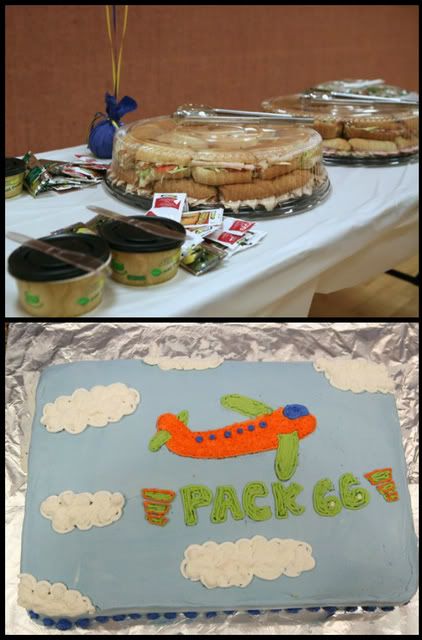 While everyone was finishing eating, the scouts were given some glider plane kits (purchased from Oriental trading). They put them together with the help of their families and then had a race to see who's would go the furthest.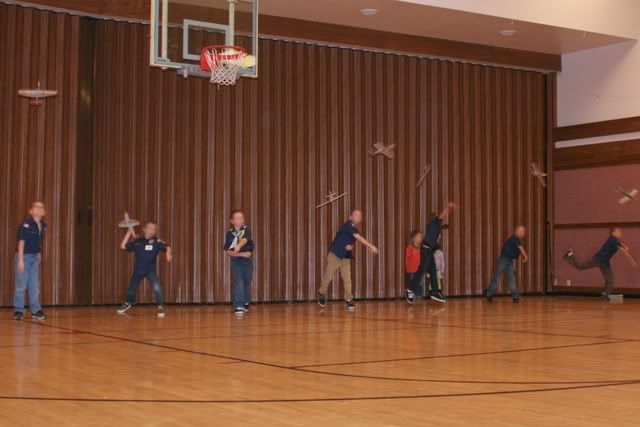 The boys then had their box-plane "race".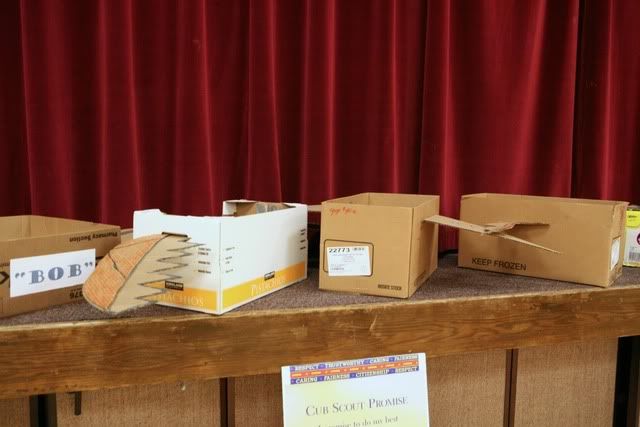 The month before, during scouts the boys learned about planes, how they work, different types of fighter planes from different eras and then they made their box planes. They each modeled them after a different World War Era fighter plane and all chose a call name.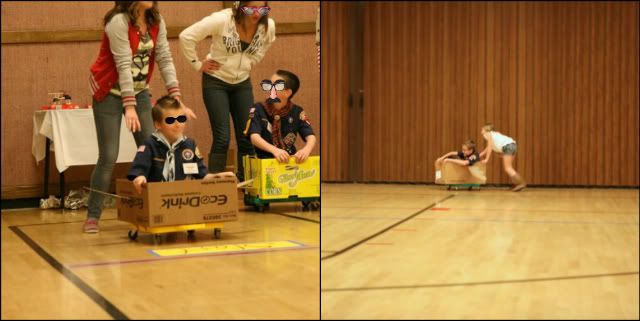 We placed the box on one of those square four wheel scooters and the Cub Master announced each boy, by their call name, told about their plane and what plane it was built after and then a family member quickly pushed the cub scout riding in his plane around the track. Everyone loved it.
There was a paper airplane station set up, with paper and instructions so anyone could build paper airplanes throughout the night.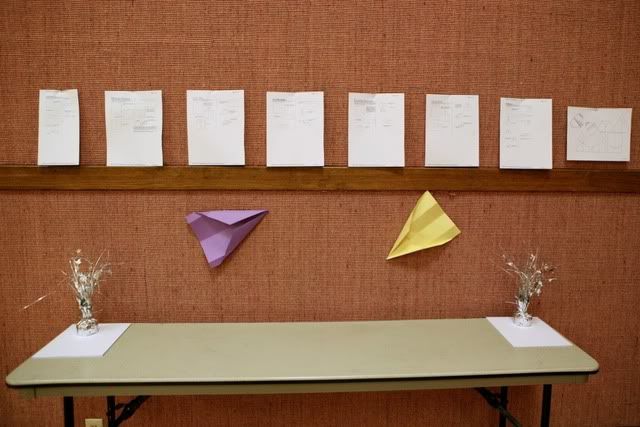 We ended the night with cake.
It was a great successful event that everyone seemed to really enjoy. Now we just have to prepare for the pinewood Derby next month.
Have you ever been involved in any type of scouts?