My laundry room is a small windowless box of a room. It really isn't a place I want to be- because 1- laundry is pretty low on my list of things I enjoy 2-the room was just blah. We are renting our home though, so I was not about to paint walls, cupboards and other things that are so popular now- I needed something simple and transportable and I came up with this.
And now how I did it.
The Sign
For the sign I used my use my silhouette to cut out the vinyl letters; you could use stickers, stencils or just paint it. The sign itself is the real bargain. I found it at Tuesday Morning, it was a sign that already had a different saying and hooks on the back, but it was all scratched up. But because of the scratches it only cost $3. I simply painted it all black, doing a couple of coats and then applied my own words. So check those thrift/discount stores!
The Photo Shoot
For the photo shoot I had to wait for a warm enough day to let my son be in his diaper outside. I do not have a clothesline or even a good place to hang up a line. My husband picked up a rope for me and I tied each end to my photo-stand poles (a swing set could work too). Unfortunately, once I started hanging the clothes on the line (used clothes from dirty laundry), the stands started tipping over- so I enlisted my two helpers.
Tips:
-Sun or Shade: You need to either shoot totally in the sun or totally in the shade- if you notice the area where I am shooting is totally shaded. If you are half and half you will get shadows and bright spots.
-Zoom in- There is obviously a lot of distracting objects all around, I do not want them in my picture, so I am getting in close to shoot, and you can always crop after the fact.
-Keep shooting- with kids they get distracted, don't always cooperate or smile, so just shoot, shoot, shoot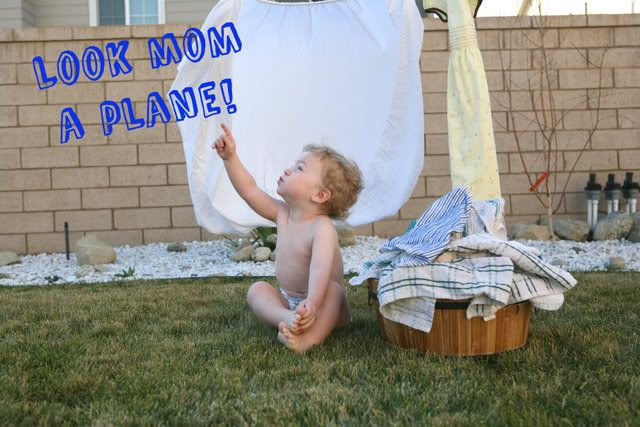 (very distracted)
-Get on their level-- if you are shooting kids you need to bend down and get on their level, sometimes I even lay on my belly-- otherwise you are going to get a lot of shots of the top of their heads, or a shot that makes them look smaller
-Wait for it- sometimes you just have to wait for those moments, it might not be what you were initially thinking, but a great moment in the end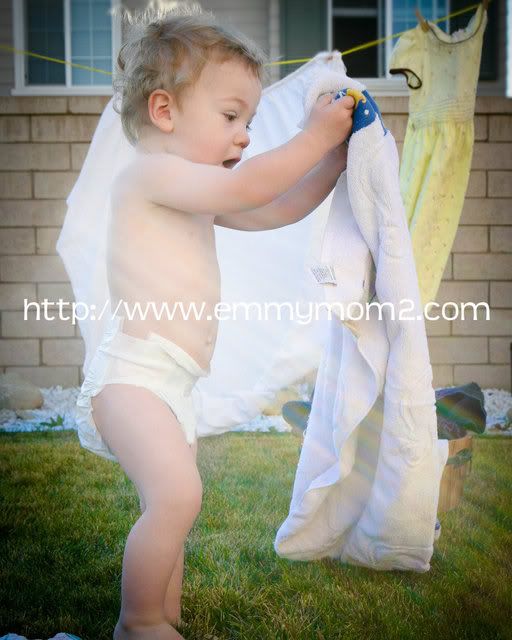 -Set it up- and don't be afraid to direct. I kept asking Ryder to bring me the laundry- "run and bring me another" I would say. I also wanted to get some shots of him just sitting, so I literally sat him down, asked him to sit and ran back and started shooting- and lo and behold it actually worked.
And also with setting up-set up your scene (clotheslines, clothes, etc) before you bring the kid in for the shoot- the less time they have to be doing what you want the better.
-Don't get mad- Kids not listening and doing what you ask? Get in line- it happens to all of us. When I am shooting my kids, I
try
and treat it as if I was shooting some clients. I would never even think of yelling at a client's kids if they weren't doing what I wanted, so why would I yell at my own? I want them to think it is fun when mommy takes their pictures as I am going to do it a lot anyway. So I make it fun, shoot fast and let it be done.
And now my little box of a laundry room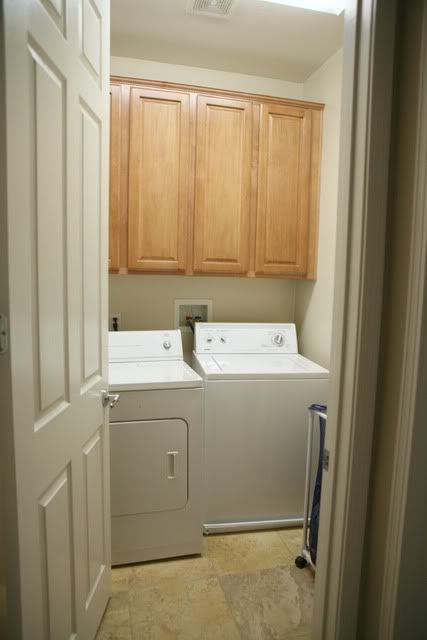 puts a smile on my face every time I go in.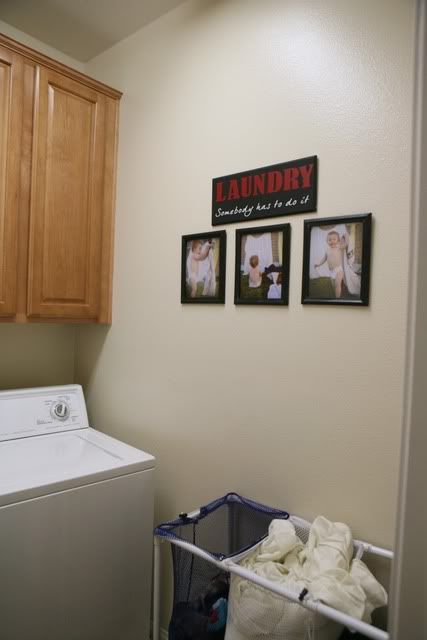 Now if only he really could do the laundry for me.