Thanks for sticking with me through yesterday's soapbox- it was just circling through my mind and until I got it out it was going to drive me crazy.
And now today, cakes. I am not a baker, chef, or registered dietitian-- all I know is every-time I make a cake I hear things like "I usually don't like cake, but this is good!" "Oh what is your secret?" "Can I have your recipe?"
When when I tell people I use a box mix- they rarely believe it. As I start describing what I do while I make the box mix- they all say, oh- that is what I did wrong. So while I might not know the science or reasons- this is what I do and it works really well.
How to Make a Perfect Cake From a Box
1.
Ingredients-
I do not have a brand preference but do like white cake the best myself. If you are making a white cake use just the egg whites as the recipe calls for.
2.
Eggs-
Get out the eggs you need first thing-room temperature eggs are better for baking. Get out the eggs and then preheat the oven to the correct temperature (usually 325). Make sure the oven rack is in the middle position- too high, the top will burn, too low it won't be a pretty color.
3.
Mix it Good!
- The instructions call for 30 seconds on low and then a couple of minutes on high-- do this!! You need to start on low so the mix doesn't fly everywhere and then make sure you let it beat long enough, probably even longer than two minutes. I like using my kitchen aid and mix it until it almost starts to look light and fluffy.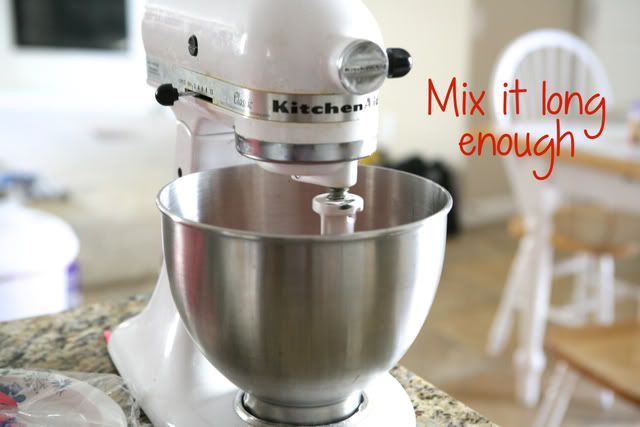 4.
Grease that Pan!
- You will want to grease and flour the pan as you need to get the cake out of the pan. Some people like leaving the cake in the pan, frosting it and eating it from there-- but when you remove the pan from the oven, the pan is still going to be hot- and so it is going to keep cooking your cake. Your cake will not be as moist and soft if you leave it in the pan.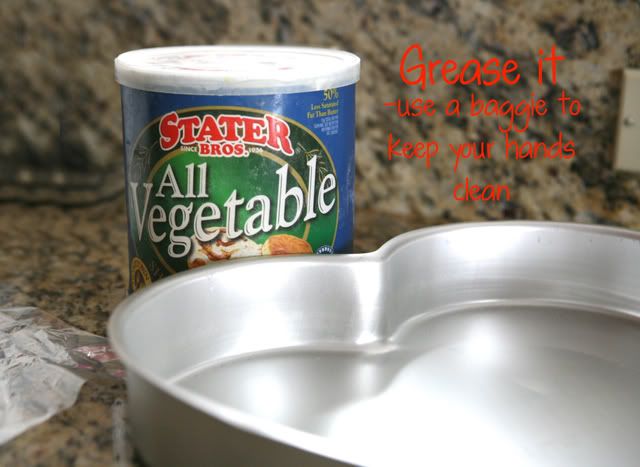 Since we are going to get the cake out of the pan, you need to grease it. Shortening, while nasty to touch, works best. I always
stick my hand in a plastic baggy
and dip that in the shortening and then my hand remains clean. Make sure you get all of the cracks and corners.
Then sprinkle a little flour in the pan and shake/bang it all around. This will help you see any shiny spots where you may have missed shortening. Shake out any excess flour.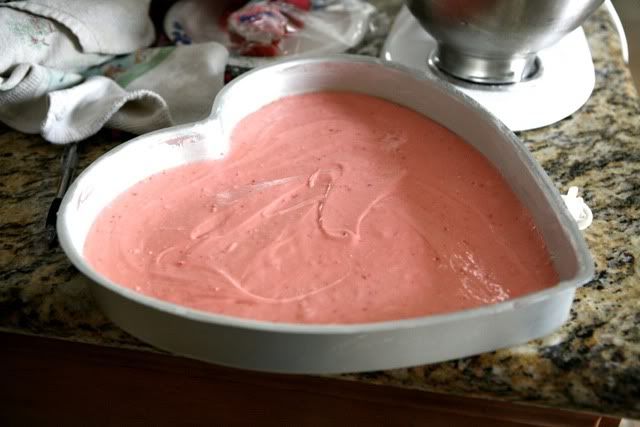 5.
Bake it
- bake at the minimum time the directions call for and then check the cake. Insert a toothpick into the center of the cake, if it comes out clean or really close, it is done. If not, cook a few more minutes. The top should be a light golden brown color.
6.
Time It
- Set a timer for ten minutes (otherwise you will get distracted and forget)- at the end of that ten minutes, get the cake out of the pan. I like to run a knife along the edge of the entire cake, then I place the board/tray on top of the cake and slowly flip the whole thing upside-down, holding the pan on very tightly. Then I carefully lift the cake pan up and away and beautiful.
If you do not have a cake tray, you can always get part of a cardboard box, cut it flat, and cover it with aluminum foil to use as a tray- just be careful to hold it in the middle as it could bend and break your cake in half.
7.
Frost it
- When the cake is cool frost it. Not all frosting is created equal. A good butter-cream frosting and fondant is great for decorating- but in my opinion doesn't taste nearly as good. Here is the recipe I use if I am not doing any fancy decorating, or even for the base layer when I am.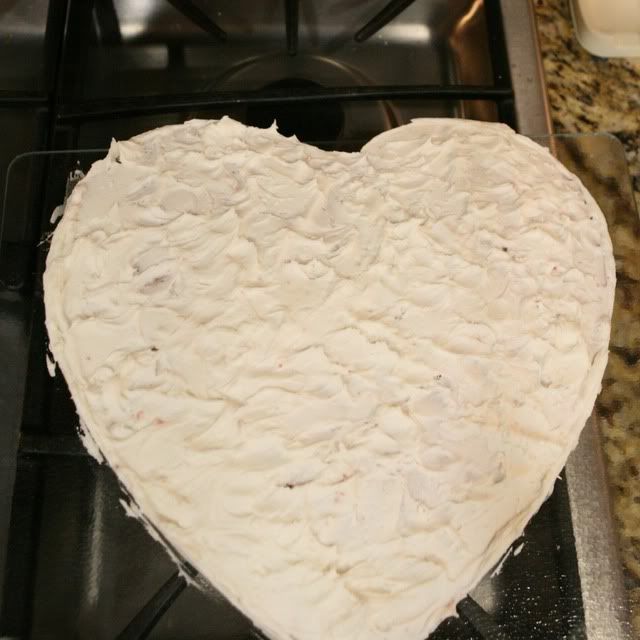 Butter Frosting from Home and Gardens Cookbook
1/3 cup butter or margarine
4 1/2 cups sifted powdered sugar
1/4 cup milk- plus a little more for thinning if desired
1 1/2 t. vanilla
1. In a mixing bowl beat butter until fluffy. Gradually add 2 cups of powdered sugar, beating well. Slowly beat in the 1/4 cup milk and vanilla.
2. Slowly beat in remaining powdered sugar. Beat in additional milk, if needed, to reach spreading consistency. If desired tint with food coloring. This frosts tops and sides of two 8 or 9" layers.
So there you have it- like I said, I don't know the science or reasons of why it all works-- but it works and will get your a yummy fluffy delicious cake right from a box.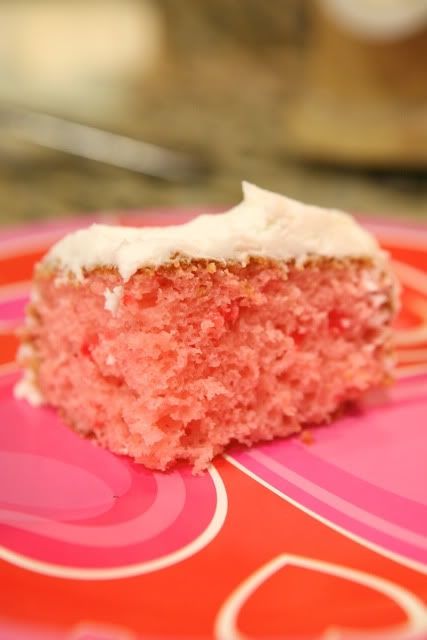 Linking up with IA and Shawn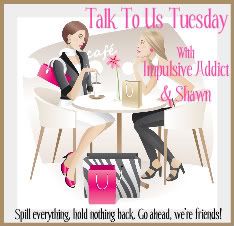 and these great crafting parties