It's Thursday! Time for Proud Mommy Moments (#PMM)! This is your weekly chance to brag about the awesome things your kids, nieces, nephews, etc did and no one will judge because we told you to you to. Or you can do the opposite and tell us about those moments your kids made you so "proud"- i.e. something totally embarrassing. Please grab the button for your post and visit my co-host
Kmama
.
Every Thursday!
A couple of weeks ago we went to a local amusement park. It is a mini-golf course on steroids with lots of fun rides that the kids love and pretty much no lines- something I love. One of Lucas and Alex's favorite rides is the tilt-a-whirl. Me- I just completely skip it. Eric usually get suckered into going on it once. But Lucas and Alex go on it again and again, immediately running to get back in line as soon as they get off.
Alex wanted to go on the tilt-a-whirl yet again. Lucas was even done with it for the time but we agreed to let Alex go. Luckily, Alex did what Alex always does and she made a friend. I never saw quite how it happened--but suddenly she is holding hands with a girl near her age and they run to get on the ride. They sit in the same car, laughing the whole time as the spin round and round.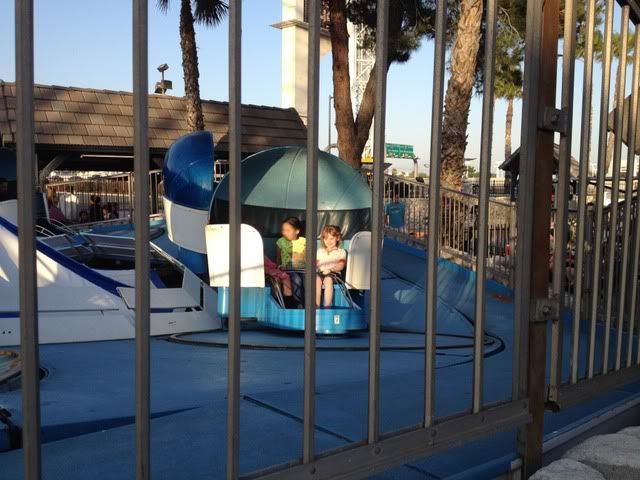 Alex with her new friend
When the ride stops, she quickly exits, grabs hands with her new friends and they run around to get on the ride again. After about the third time on the ride with her new friend, I hear her finally ask the girls name. How does she do that?
What is your Proud Mommy Moment this week?
Grab the button and link up!