It is Thursday which means it is time for Proud Mommy Moments (#PMM). This is your weekly chance to brag about the awesome things your kids, nieces, nephews, etc did and no one will judge because we told you to you to. Or you can do the opposite and tell us about those moments your kids made you so "proud"- i.e. something totally embarrassing. Please grab the button for your post and visit my co-host
Kmama
.
Every Thursday!
Last week I told you all about Lucas' school year and now it is Alex's turn.
Alex already had a year of preschool under her belt so was excited for her second.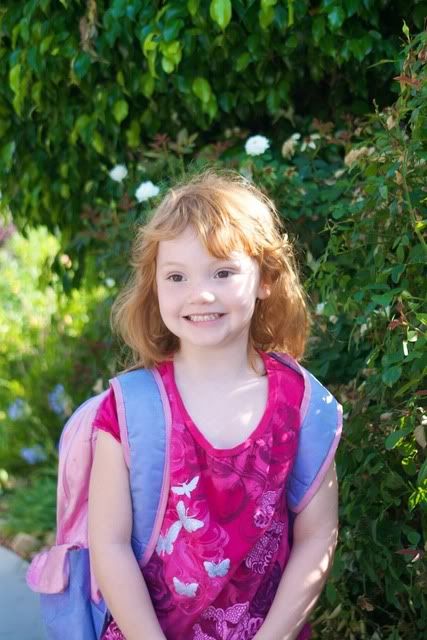 This was a new school though, in a new city. But she made a new friend before preschool even officially began.
She started off the year writing her name in all capitols and unsure of how to spell her last name; and now she writes it just right. (though Alexandria is still a bit difficult for her to remember how to spell)
She would often rush through her work or "scribble-scrabble" as she would call it- but now takes the time to color nicely and was always proud to show me what she did.
She was always excited to go to preschool and would always ask me, 'now what days do I go again?'
She often would come home and be talking about the things she learned and would say some math problem that she knew the answer to leaving me wondering where she learned that.
About 3/4ths of the way through the year she began asking almost daily about when she would be in kindergarten and about all of the friends she was going to make in kindergarten.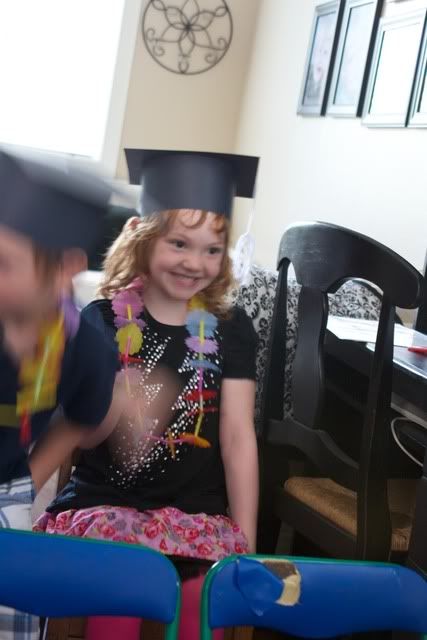 And finally the day before graduation she passed off all of her sight words much to her excitement.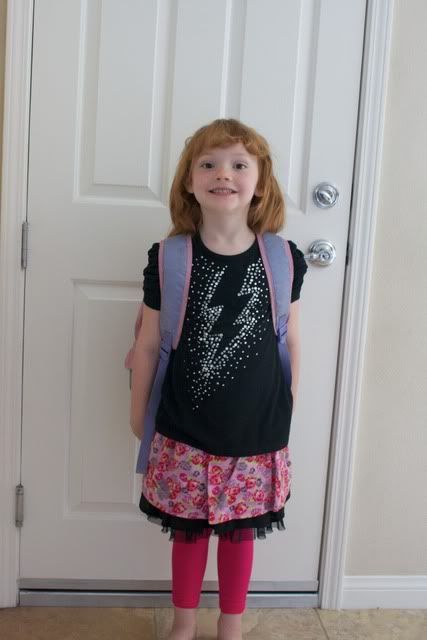 Alex on her last day of school
I am very proud of how well she did this year and hope she continues to remain as excited about kindergarten as she currently is.
What is your PMM this week? Grab the button and link up with Kmama and me.