Hi! I feel like I have fallen off of the face of the earth. Yes- I did just blog on Friday but I have been sucked into a book (okay several books) all weekend and well haven't done much else than read. Yes, it really is dangerous for me to read.
So bare with me while I play catch-up. We had a great Anniversary & Father's Day weekend which included sushi, a very productive trip to the Apple Store, a movie, big muffins, pot roast and presents all in some order.
Here was my father's day present to Eric.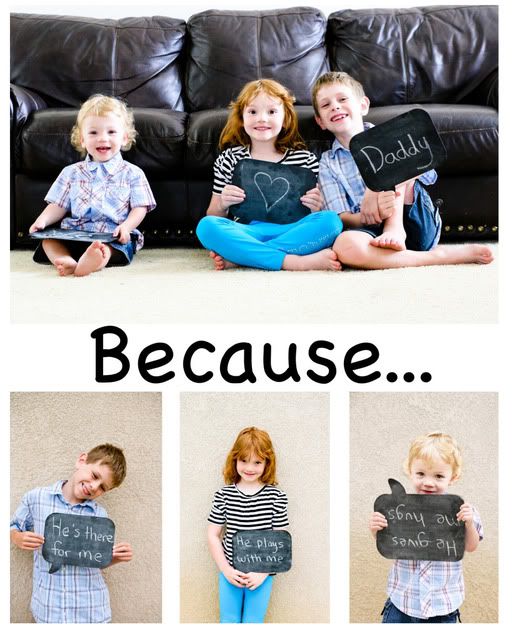 Ryder's sign said "we" in the top picture. He obviously had a bit of trouble holding his sign. I had it printed as an 8X10 and put in a frame for Eric to have at work. He loved it and got sweaty eyes because of it.
It was a great weekend and so far we are still loving summer.
Oh-- and just so you can start planning- since there will still be a lot of days left in June next Tuesday- Ten Things to Smile about will be Tuesday, July 3rd.
Since it is Tuesday I am linking up with some other great Tuesday meme's. IA and Shawn's Talk to Us Tuesday and Stacy Uncorked's Random Tuesday