It's time for the monthly #photoaday recap!
@Fatmumslim Photoaday
has created a photoaday challenge which has become very popular on instragram.
Janette of the Johanson Journey
and I decided it would be fun to make it a monthly meme so we can see all of your pictures too.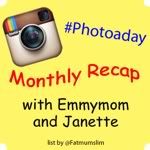 So if you blog, grab your pictures you took for August, make a collage, make a slideshow, or just show your favorite ones; however you would like to do it. We just ask that you grab the button to add to your post to help spread the word.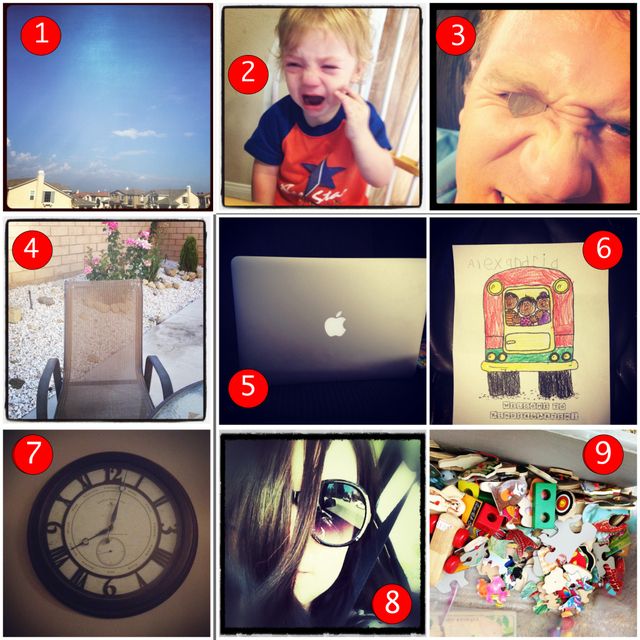 1. Outside
2. One- Amazing how one little boy can make the whole morning so crazy
3. Coin
4. Somewhere you Sat- outside enjoying the day
5. Logo- my favorite
6. Writing- Alex wrote her name on her paper on her first day of school
7. 8 O'clock
8. Glasses
9. Messy- the puzzle box was a bit messy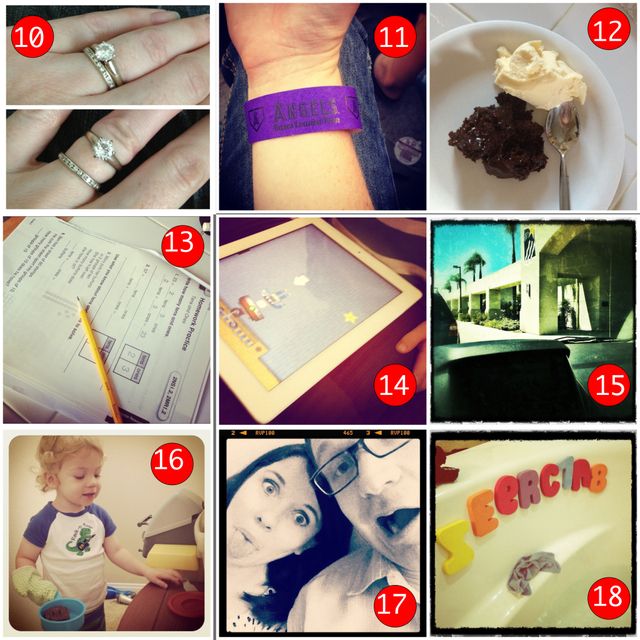 10. Ring- my band has never been attached to my ring
11. Purple- my food band at the Angels baseball game was purple
12. Spoon
13. Simple- how can something as simple as homework cause so many headaches?
14. Arrow- arrow on the game Ryder was playing
15. Ready- at the school ready to pick up Alex
16. Food- my cute little cook making me some food
17. Faces
18. Inside- letters inside the tub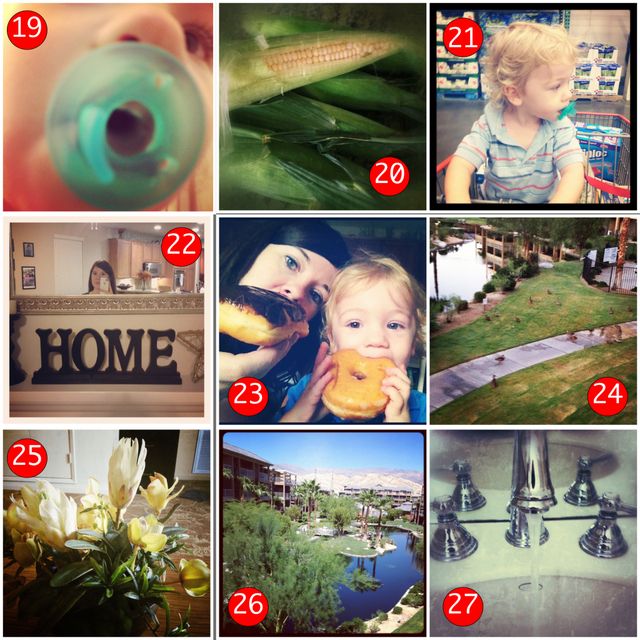 19. Hole- hole in Ryder's paci
20. Today- had corn on the cob today
21. Cool- My kids like going in the cool section at Costco
22. Home
23. Pair- A pair of good shoppers rewarding ourselves with a pair of donuts
24. Path- path at the Condo for a weekend getaway
25. Fresh- these fake flowers are not necessarily fresh but they are pretty
26. Dream- getting away for the weekend became more than a dream, it was reality this weekend
27. Tap
28. Clock- my clock this morning. Doesn't it see how dark it is--too soon and early to get up
29. Down- my kids are down on the floor having a lunch picnic
30. Card- lots of cards in my wallet
31. Hidden- Somebody is hidden... oh there he is!
Can't wait to see your pictures! Link up below
And since it is Tuesday linking with IA and Shawn