My kids wore red, white and blue to school today to remember.
To remember a day that happened before they were even born.
But I remember. I had just gotten married a few months before.
I was living in newly married glow, attending college classes, working a part time job.
And then my world got rocked.
I found myself sucked into the news coverage, never wanting to turn it off-- but wishing I wasn't watching it.
I saw the second tower collapse.
The days following were surreal. My dad had to rent a car to make it home from his business trip as no planes were flying.
But something that did begin flying-- was our flag.
People were a little kinder, people were more ready to help out, people prayed more, people remembered how great this country was and what it really stood for.
I always say in life that I want to be grateful for what I have and humble about who I am on my own-- as I don't want a need to be compelled to be humble. I don't always succeed and sometimes life does come along and humble me, but I try.
9-11 shook and humbled this country-- but for how long?
How long until people began cutting off the next car in a hurry to their destination?
How long until they took down their flag and put it away?
How long until they stopped praying?
I don't want to be compelled to be humble, I want to remember on my own. And I pray and wish the same for this country.
Please remember.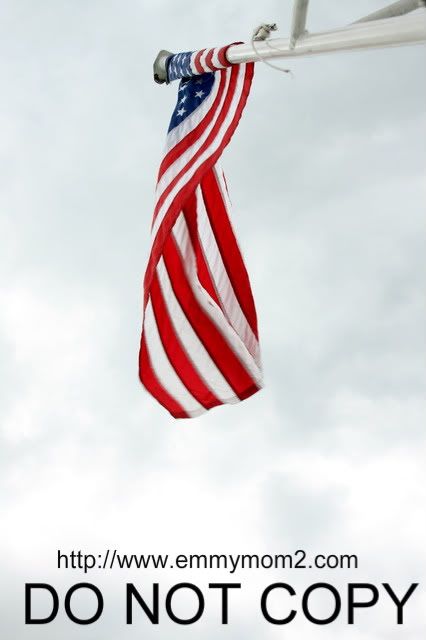 *****************
Thanks to all who entered the What to Expect Book Giveaway-- the winner is
Congrats- I emailed the winner last night and she has 48 hours to get back to me or a new winner will be picked.