Okay- so that title may have been a complete lie as Saturday was overcast and rainy at times-- but it didn't dampen the fun of the #SoCalSocial I attended this weekend. This is the brain child of
Viv of the V Spot
and
Bev of Flamingo Toes
.
It is a day of shopping with bloggers, dinner and Mark Montano fashion designer and former TLC star as a special speaker.
This is my first first "blogging conference" I have attended and I have to admit I had butterflies as I made the drive to the OC.
But my butterflies were unwarranted as everyone was super friendly. I ended up spending most of the day shopping with these two beautiful ladies
Domestically Speaking
On the right is Jenn of
Home is Where you Start From
We bonded while looking at lots of fun decor, antiques and getting little gifts and swag along the way.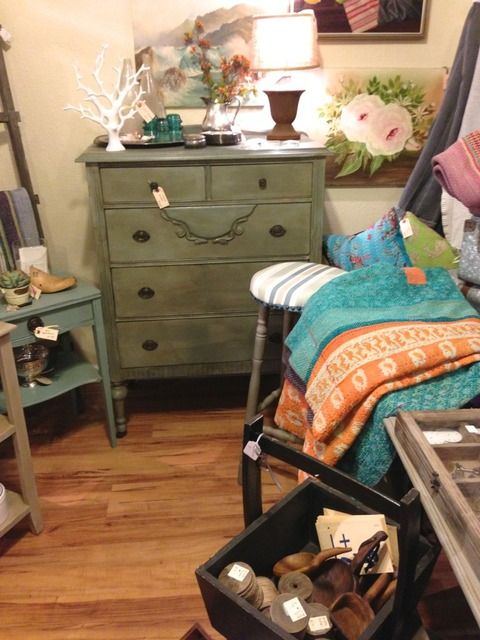 Love this dresser!
We also were smart and took a few brakes from all the walking and enjoyed the view.
Not only did we get lots of little swag while were shopping, but when we got to dinner we were all greeted by a big old bag full of wonderful crafting goodness on our chairs.
My swag and goodies (took this picture later that night)
Dinner was at Avila's El Ranchito; we had yummy food with great service- I was impressed how well they took care of the 50+ women who when all talking are pretty dang loud.
During dinner Mark Montano told us about his newest book- which will be released in a couple of weeks- yep we got it early!
He is seriously so funny and entertaining while speaking to a crowd but seems totally down to earth and willing to speak to anyone.
He even signed my book and posed for a picture with me.
There was also giveaways during dinner and I won a $100 gift certificate to the Complexions Day Spa!! Just in time for my birthday!! (Which is this Thursday-let me repeat that- this Thursday-- just in case you were curious)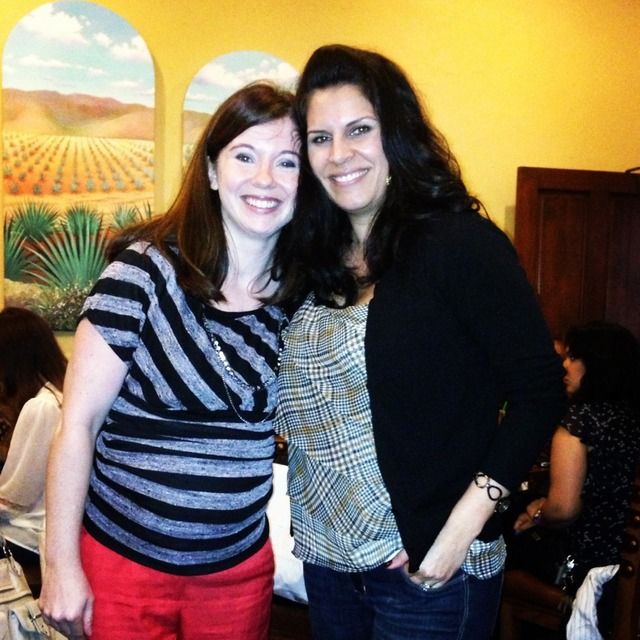 Me and Viv of the V-Spot-2nd time meeting this beautiful lady
I was very happy I attended and for the new connections and friends I was able to make.
Have you attended any kind of blogging event?