Ready for the good the bad and the funny? It's Proud Mommy Moment Time! This is your weekly chance to brag about the awesome things your kids, nieces, nephews, etc did and no one will judge because we told you to. Or you can do the opposite and tell us about those moments your kids made you so "proud"- i.e. something totally embarrassing but hey it makes for great blog material! Please grab the button for your post and visit my co-host
Kmama
.
Every Thursday!
"Oh where is that?' I wondered as I looked at a friends picture of a waterfall on instagram. A few messages later and I realized it was really close to our house, so New Years Eve we decided to take all three kids on an almost 4 mile round trip hike, which increased in elevation 950 feet on the way. Sound fun yet?
The path begins in more of a dessert landscape. Brush, tumble weeds and no trees.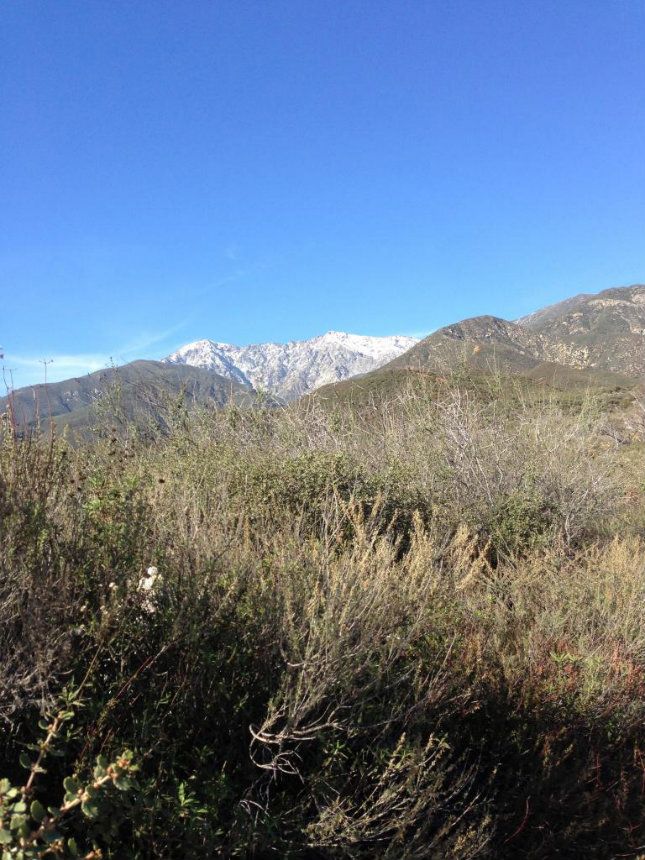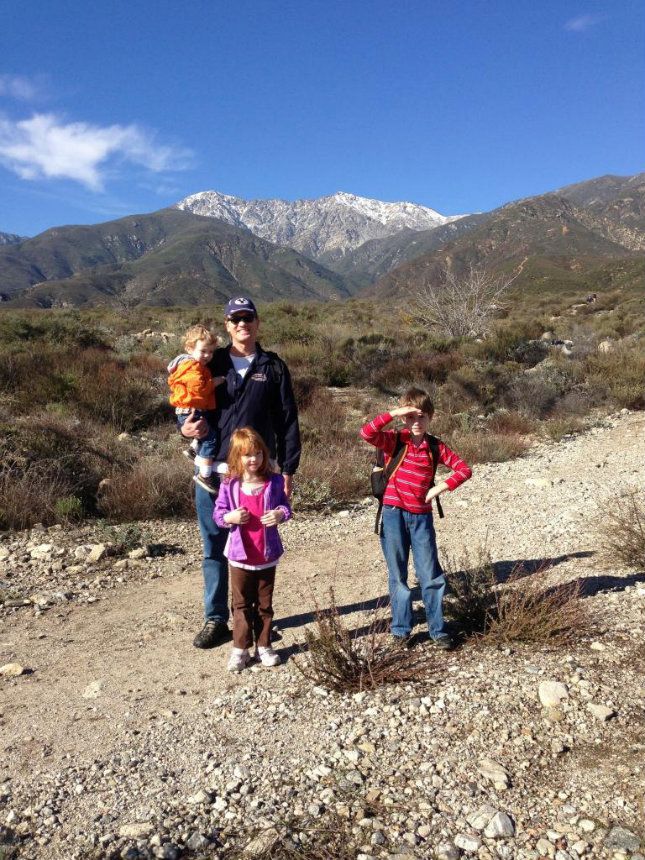 Luckily it wasn't hot (in fact we all needed jackets) as there was no shade and lots of rocks.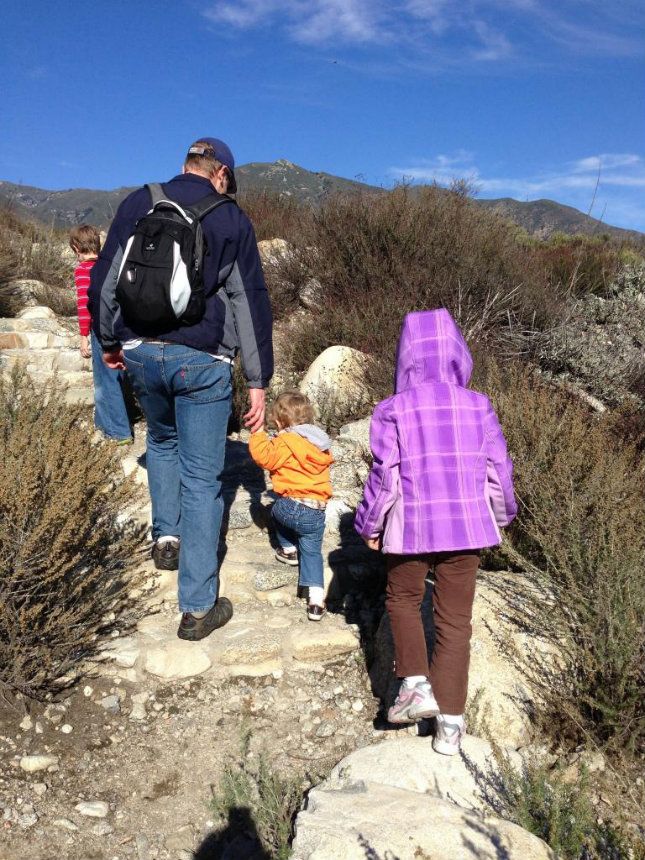 Ryder walked a bit, but he also rode a lot like this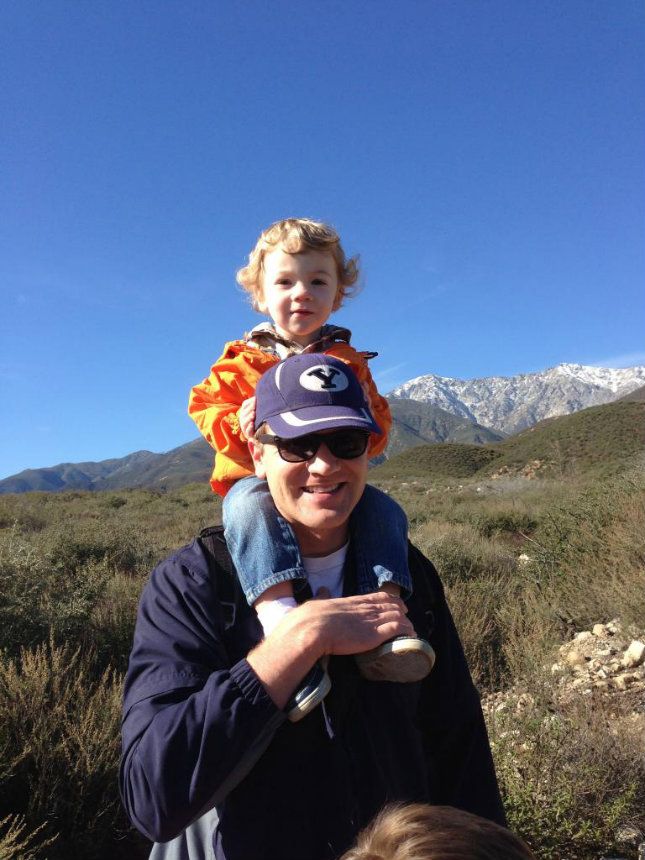 Yes that is SNOW on those mountains- brr!
or in Eric's arms.
Going into it we didn't know for sure how far the hike was or for sure what the falls were really going to be like, other than the one picture on instagram I saw.
Soon we were hearing choruses of "I'm hungry" "I can't walk anymore"-- mostly from Alex.
But Lucas- he was determined. When we talked about turning around at one point, Lucas said "we came to see the falls and I am going to see the falls."
We even got excited when we actually saw a tree.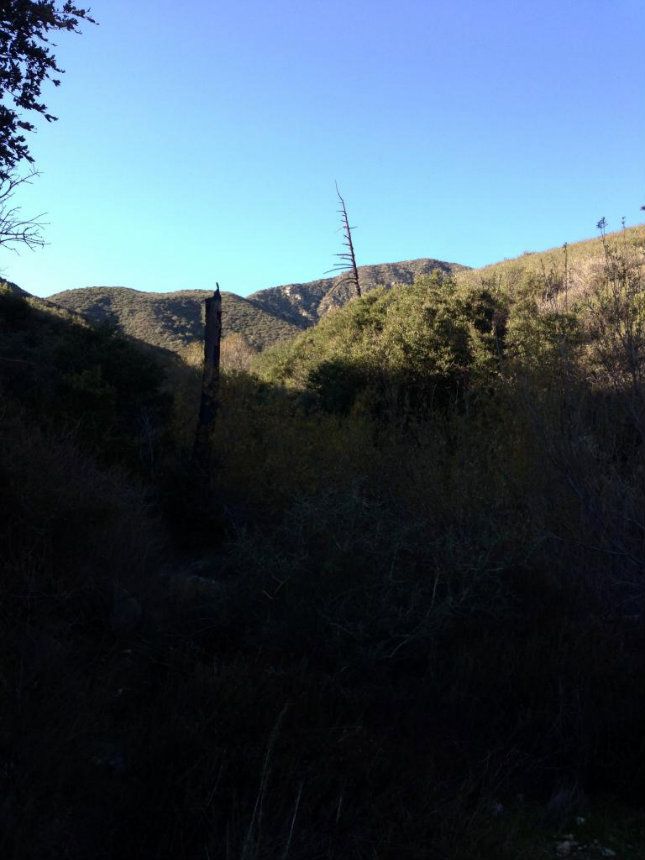 Um a very dead tree
But then we began to hear it, we could hear water running. Alex found a "walking stick" which helped her keep going- and look real trees.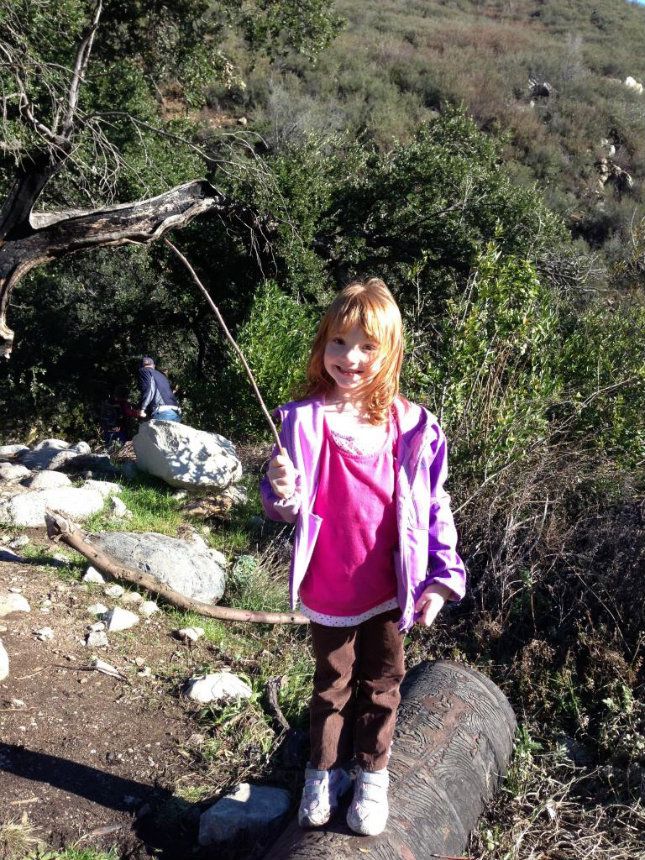 The terrain was slowly starting to change- but still mostly dirt and rocks. Though the view of how high up we were and looking down on the valley was pretty.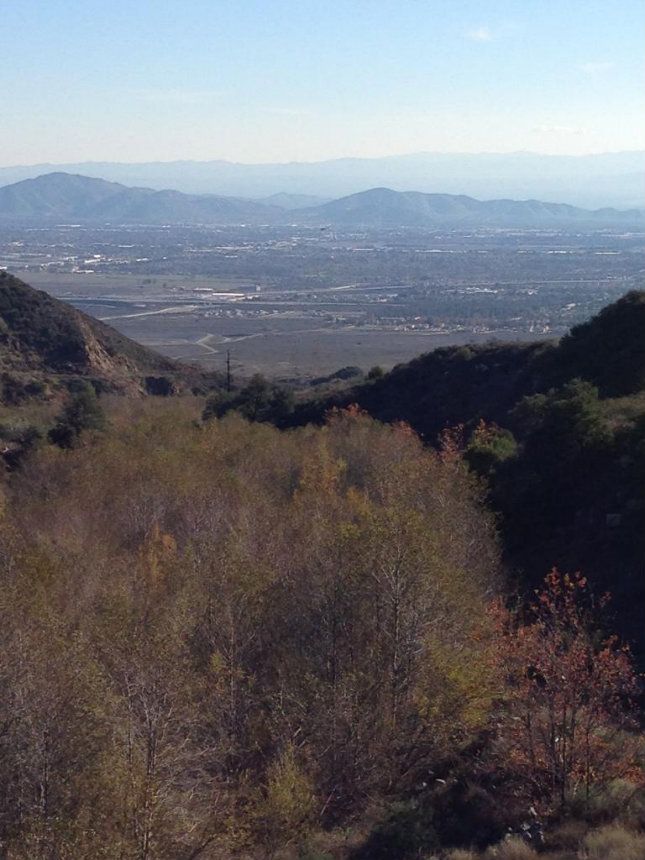 We live down below in that valley somewhere
Then we rounded one more bend and boom we were in a forest!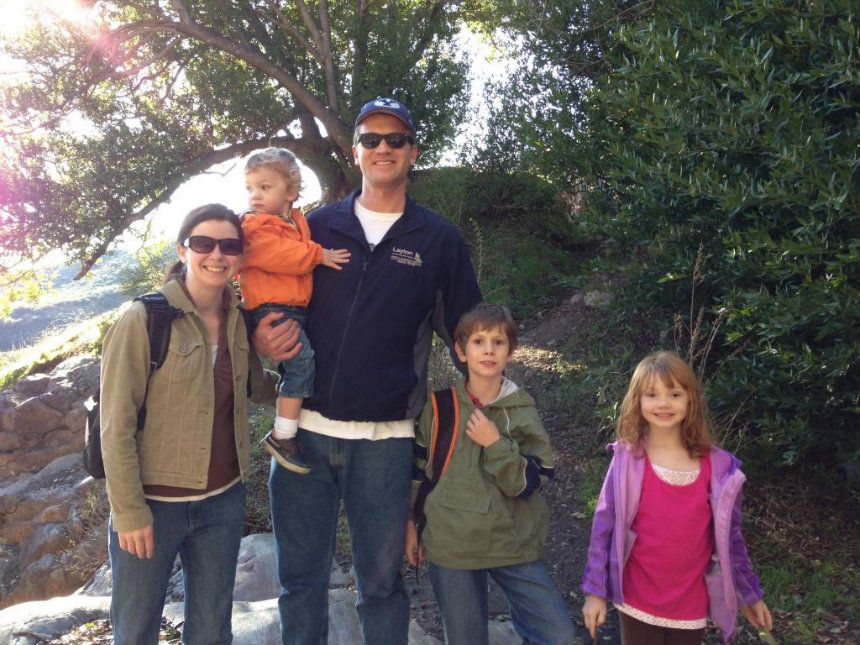 The sudden transformation really was the most amazing part of it.
Ryder threw rocks in the water and just sat and enjoyed the scenery
The kids loved looking at the waterfall and crazy Eric even went down there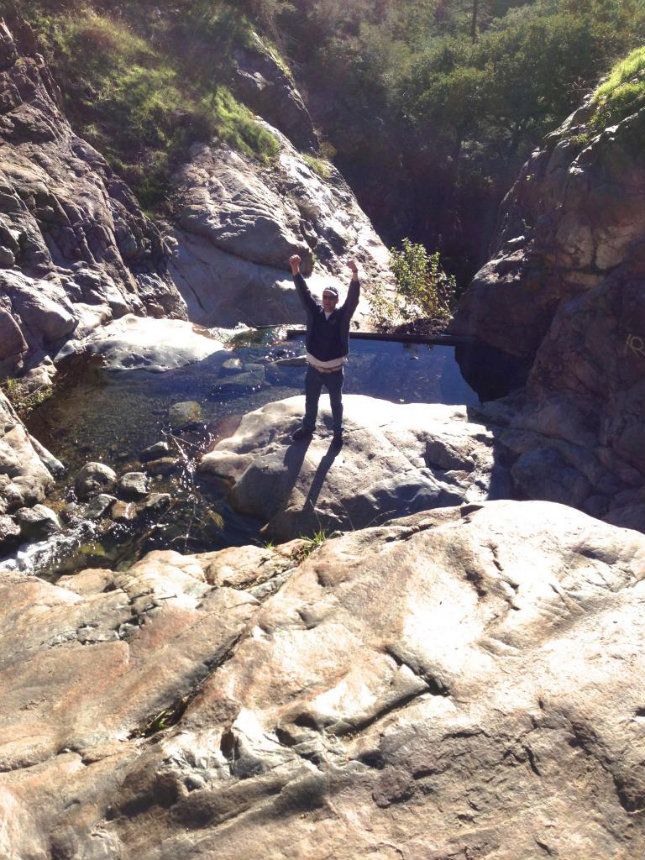 to get this shot.
It ended up being a wonderful afternoon. And I was very proud of my little hikers- especially Lucas who never gave up.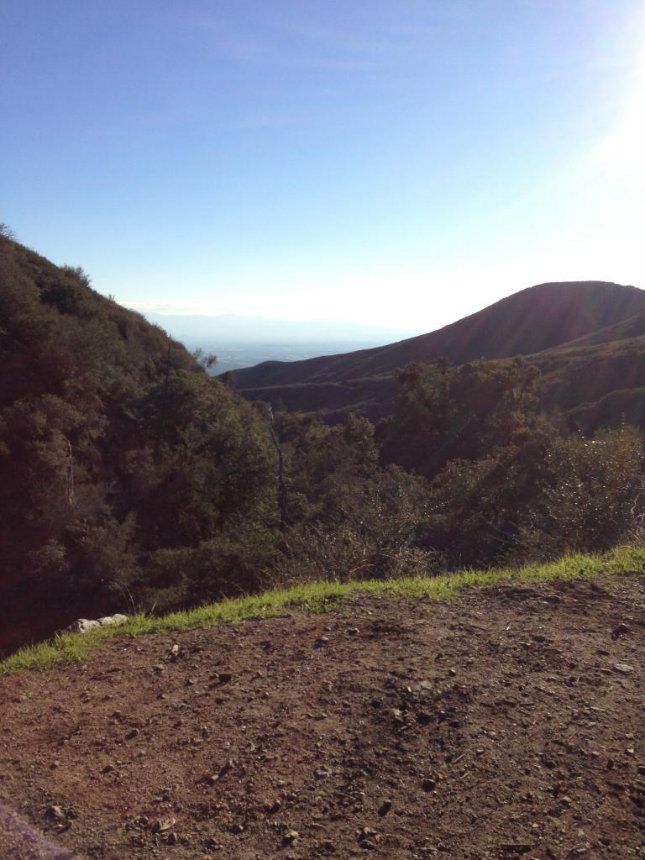 The Valley way below now
It was a proud mommy moment.
Here is a little video that shows the scenery off even better- and that big rock when I look down is the one Eric made it down to.
What is your proud mommy moment this week?