Proud Mommy Moment Time! This is a weekly meme that
Kmama
and I co-host telling the proud and not so proud moments of motherhood. For more information-
click here
. Grab the button and join us!
Every Thursday!
I have always loved reading. I have certificates from when I was in grade school saying I read over 300 hours in a school year. I would always earn several personal pan pizza from the Pizza Hut Book It Club. To this day I still love reading, though it is often dangerous for me as I get totally lost in books neglecting everything else until I finish.
I would love for my children to love reading too. Lucas is a good reader but it just really isn't his thing. He would much rather build something with Legos or design a roller coaster (his latest obsession). Occasionally he would get hooked on some nonfiction books like ones about volcanoes or trains; he even also really likes the Magic Tree House books, but nothing totally sucked him in.
Yesterday he started telling me about a book they were listening to at school,
Charlie and the Chocolate Factory
by Roald Dahl, he said he loved it and asked if we could get it.
We immediately jumped on Amazon and ordered it. It was only after he went to school that I went up to the playroom to our shelves of children's books I have picked up over the years at thrift stores, only to realize we already have it. I quickly canceled my order and brought the copy with me when we picked him up from school.
He was thrilled! When we got home he immediately went and sat on the couch and began reading. He hurried through his homework so he could read more. Then during his sister's soccer practice he did this the whole time.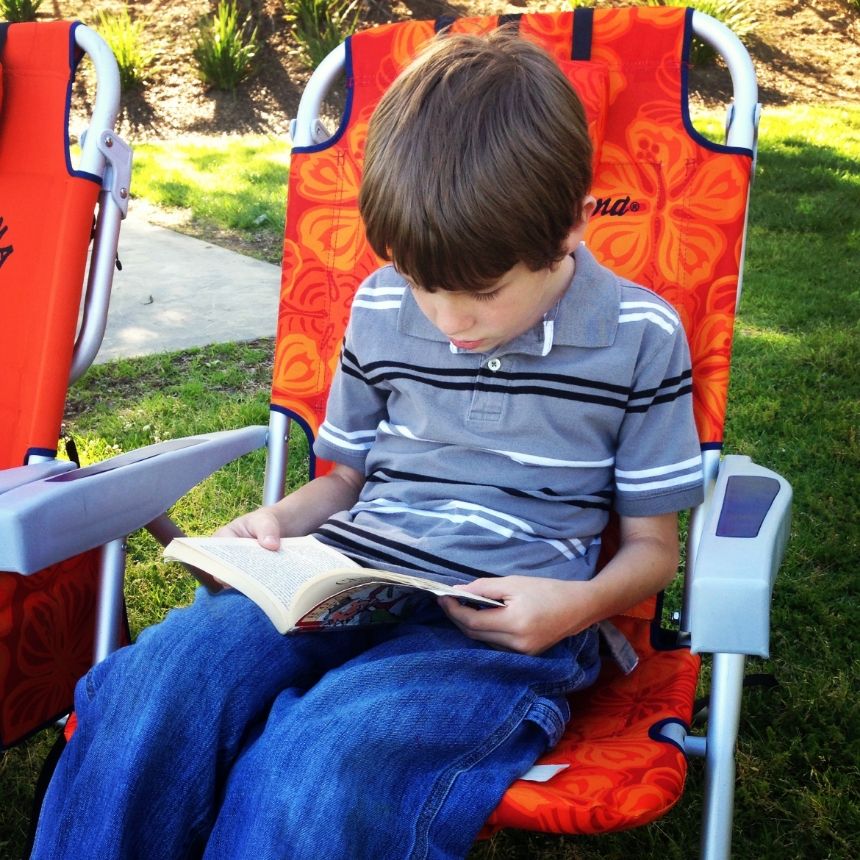 When we got back home he told me he was going to do what I really wanted to do-- i.e. just sit and read a book.
I think it finally happened, I think my book worm has finally emerged. I am a proud mama.
What is your Proud moment this week?