Proud Mommy Moment Time! This is a weekly meme that
Kmama
and I co-host telling the proud and not so proud moments of motherhood. For more information-
click here
. Grab the button and join us!
Every Thursday!
It is coming. I can feel it. Each day creeping closer and making it's ugly appearance.... the terrible three's! Yes, I said 3 not 2. My kids all seemed to prefer the 3's for their fit throwing, kicking and screaming, testing every boundary.
Ryder has always been so good, so calm so that I was hoping that maybe it would somehow just be skipped all together; but with his third birthday fast approaching (on Tuesday) it is starting to show.
Last night I made a nice wonderful dinner, which I then proceeded to take to a friend who is in the hospital so needless to say I wasn't up to making a second dinner, so Chick-fil-A it was.
We ordered our food, sat down and I happily observed Ryder nicely eating his food. I smiled and tried to quietly point it out to Eric; that was my first mistake.
Ryder then began dipping his finger into his ranch dressing and eating just that, all with a big smile on his face of course. I took his dressing away, so then he started finding things on the tray to throw away in the near by garbage can.
Lucas and Alex finished their food and asked if they could turn their toys in for ice-cream. "No Ryder needs to eat more first."
Ryder then decided to push his chair aside and squat/sit by the table in his "little chair" thinking he was hilarious while doing so. When he started to throw his food, that is when we called it quits and left.
Now is when my proud mommy moment begins. In the past, if this sudden change of plans had occurred both Lucas and Alex would not have been happy and may have probably loudly professed it. While both were disappointed neither complained or fussed once! Eric and I both made sure to compliment both and point out how wonderfully they did and I also warned them that this might not be the last time something like this happens as we are about to enter the terrible 3's.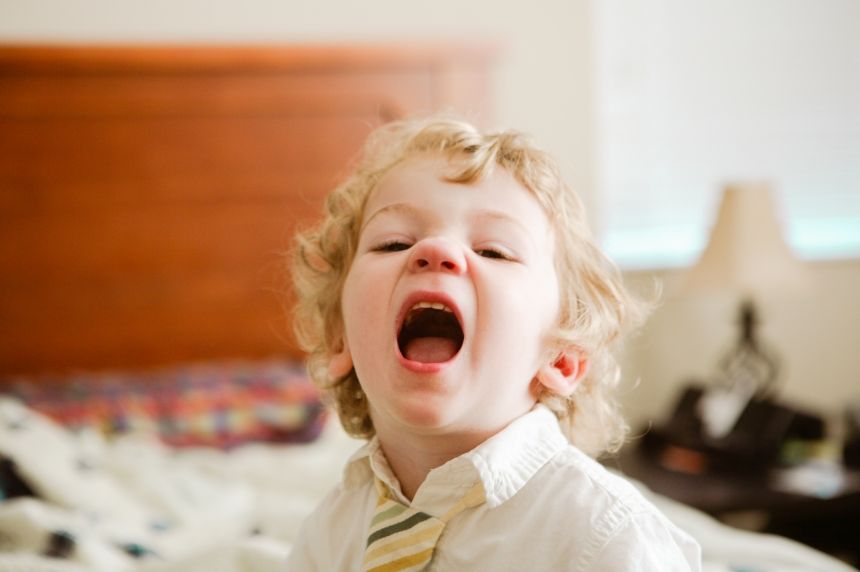 trouble is coming!
What is your Proud Mommy Moment this week?