This year we decided to buy Knotts Berry Farm season passes. It just seems like if you live in Southern California you are supposed to do something fun like that. We thought about buying Disney passes, but we could get passes for our entire family for a little more than the price of one Disney season pass and we have no blackout dates or restrictions, not to mention it is way less crowded.
To say we have taken advantage of our seasons passes might be an understatement.
We have already gone 10 times this year.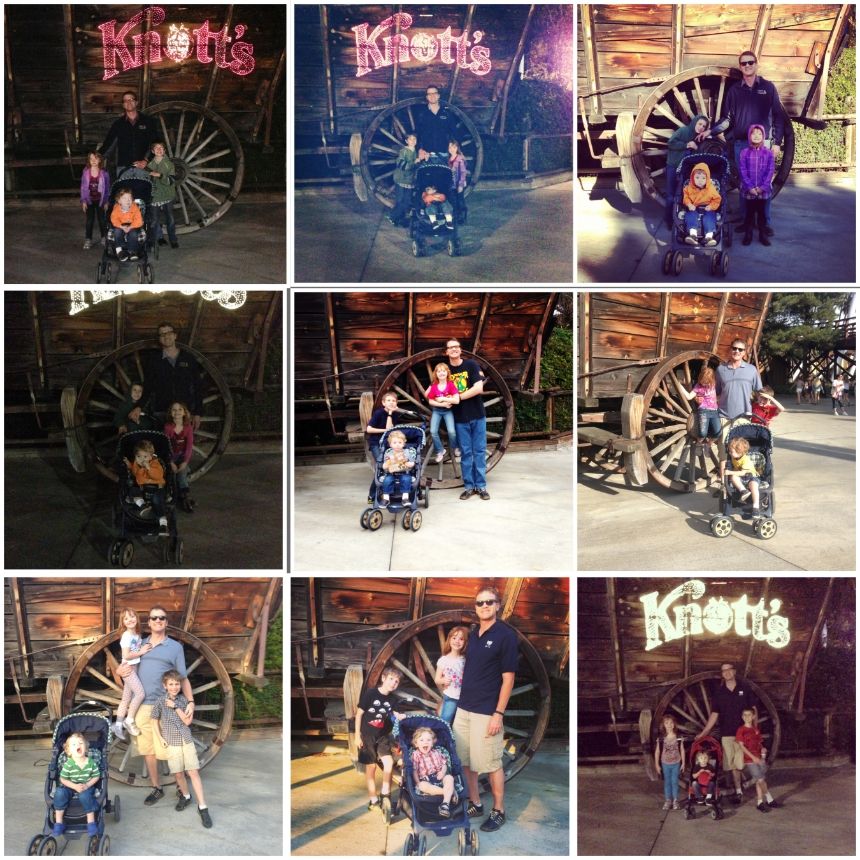 We take a picture by the same wagon right before we leave every time
Here is time number 10 just this weekend.
Some of these times may have been just for a few hours; twice we had to leave because of a sick kid; one time throw-up and one time diarrhea, yep keeping it real.
My favorite thing about having season passes is the freedom to just come and go, even coming for just a few hours in the morning or afternoon.
With that freedom comes absolute cosmic power! (Aladdin anyone?)
What absolute power do I speak of? The power to follow through with
THE
threat.
You know the one, "if you don't start behaving we are going to leave!"
Come on admit it, I think we have all said that at least once in our lives, knowing all too well that we aren't actually going to leave since we will give them "just one more chance".
But now- we can. Kids misbehaving, that's it we are done for the day.
Ah! I love being so powerful.
Have you ever threatened to leave some place and have you followed through?
Disclaimer: This post is no way sponsored by Knotts or anyone else--just my own feelings and ramblings.